The coffee is good this morning. It is a cold walk from our room up to the main campus house. I just have a few minutes here, so I'll shut up and get on with the pictures.
Even after breakfast (served at 8:15 AM) Tuesday morning, the frost was still heavy. There was a high fog that blocked the sun. The natural beauty that God has blessed this place with is hard to surpass.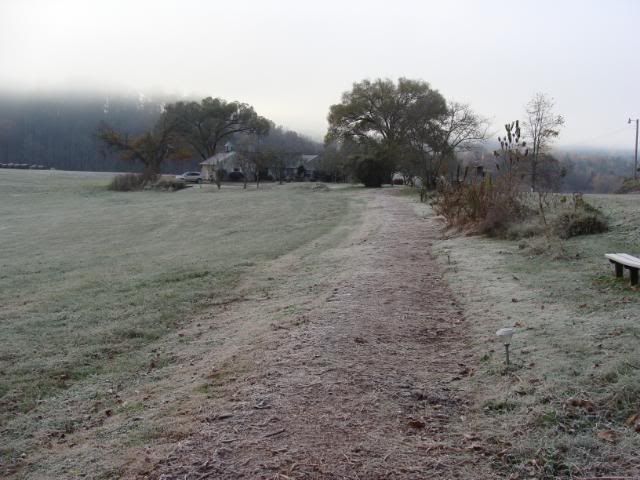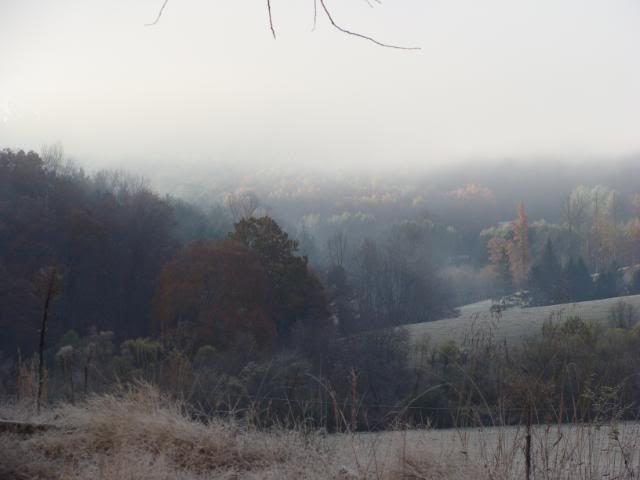 Yesterday, in the shop I made a fair amount of progress. I finished the upper cross bars (the curved bars,) first thing Tuesday morning.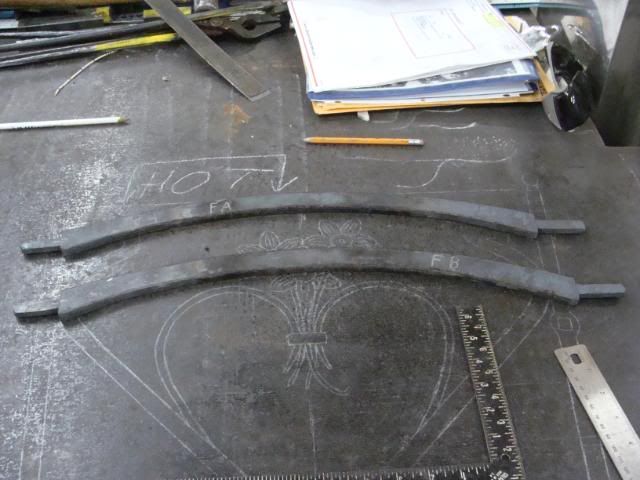 I moved directly to the legs. My notes for square corners sounded questionable to the instructor, so I made a square corner test piece to double check. Sure enough, if I had followed my notes there, I would have been in a world of hurt.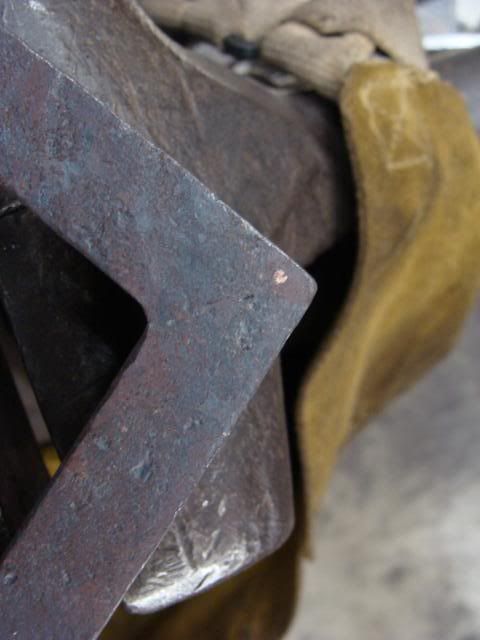 I also had to do a ball end test piece for the legs.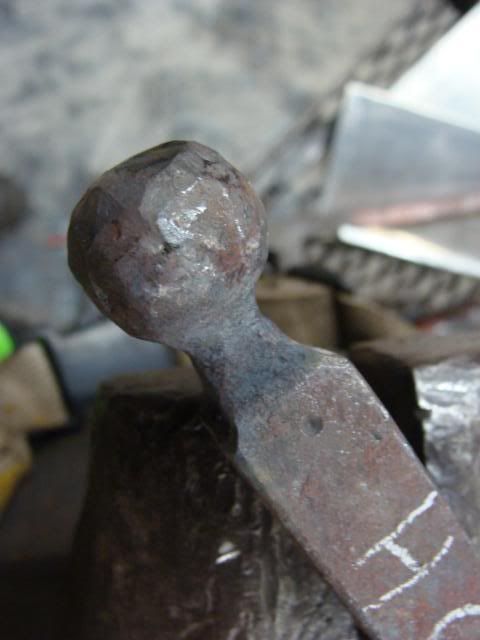 Then after I finished the corner and ball test pieces, I moved to the leg using my notes and the new test pieces to calculate the stock length exactly. Here is where it got a bit confusing. Which side a particular leg goes on, determines how long the leg is. I had to keep close track of which leg I was working with to make sure I didn't punch a hole through a leg that didn't need a hole.
If you don't take notes you aren't a serious blacksmith. EVERY step is recorded and will be organized and rewritten at home.