I reorganized, straightened, and generally overhauled my shop the other day.
Sooo.......
I switched the anvil and vice so that now the anvil is next to the forge! MUCH BETTER.
The vise went where the anvil used to be, so that if I am looking at the forge and I turn 180 degrees around, I am then looking at the vise.
My two, 2'x8' steel tables hold shop supplies. Eventually most of the shop supplies will go on shelving and these will be work tables. However, there are some other things we must do before we put in the shelves.

From my shop entrance this is the left hand wall.
Here is the center of my shop!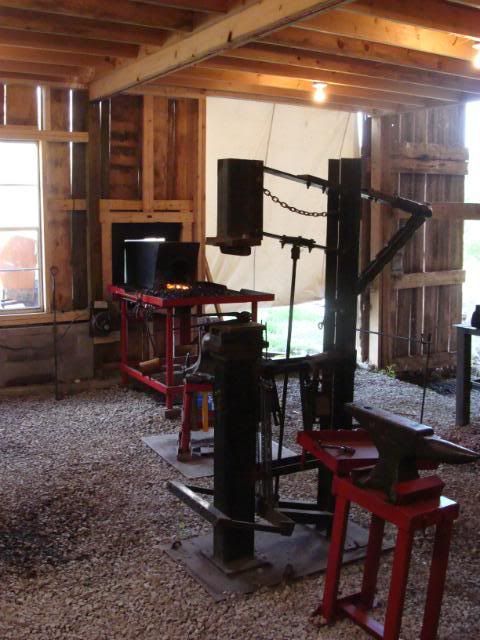 Close-up of my foot powered hammer! (Treadle hammer!)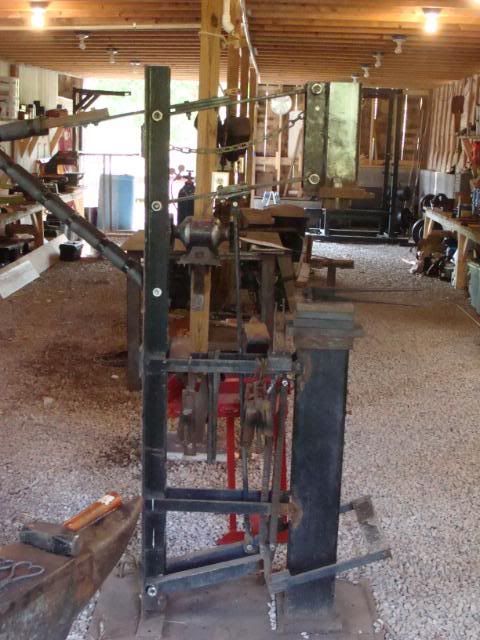 Close-up of my air powered hammer.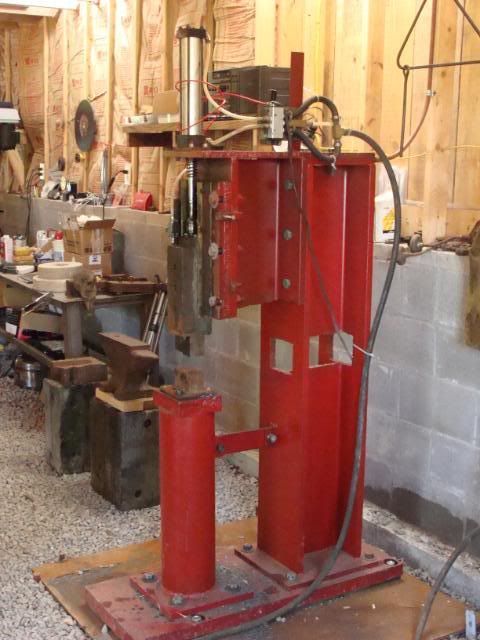 Welder and welding table!
The steel room isn't finished yet but when it is I'll get pictures of it as well!
Also a bit of exciting news! The Fiery Furnace Forge Blacksmith Company is now officially the "Fiery Furnace Forge Blacksmith LLC." I've "upgraded!"
Anyway, that's all for now! I'm sorry it's been so long since I've written! Things have been super busy and remain super busy around here!
Dave Custer