Besides the various small projects I have on hand, I am currently working on a fireplace set. (stand with three pieces.)
I did a rough full scale drawing on my metal table. The project will be forged to a close proximity of the drawing, but not strictly so. Tollorence with a piece like this is much more friendly than, say a window grille.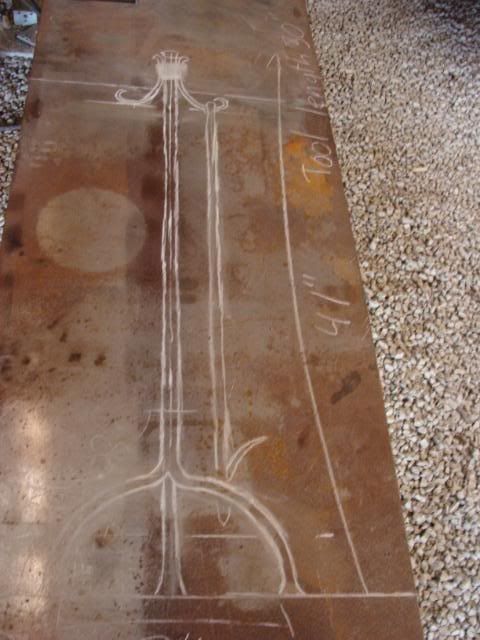 Some of the forged elements; center piece and legs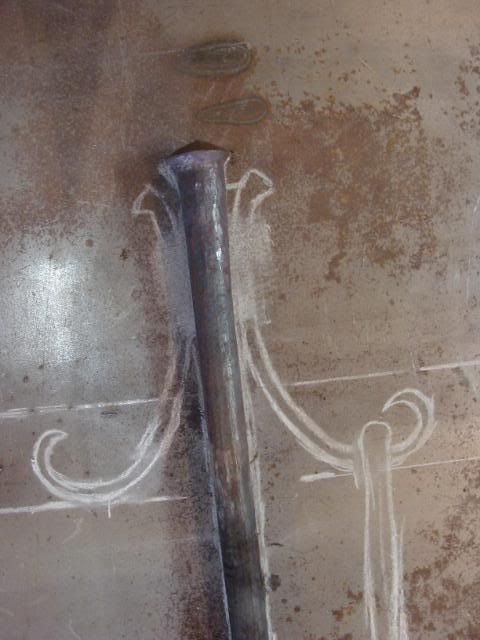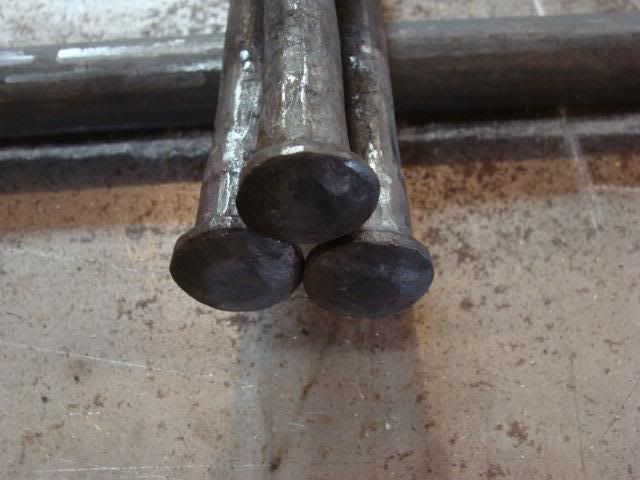 Just after the legs have been forge welded to the center bar.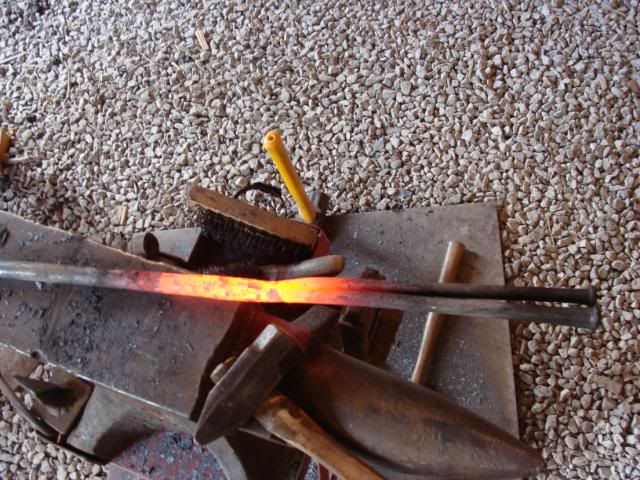 The forge weld......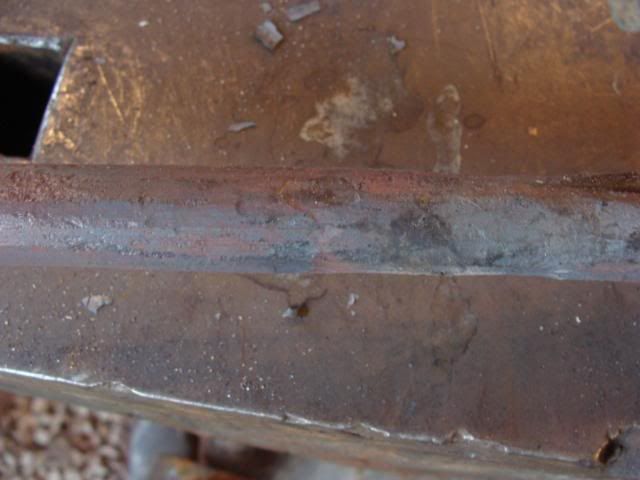 Starting to bend the legs.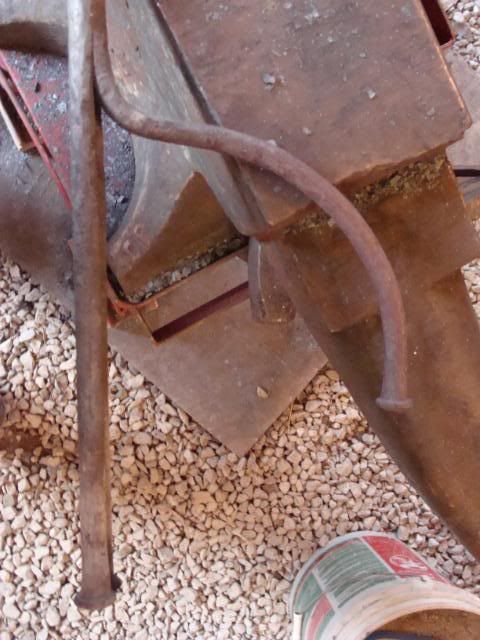 The legs bent and leveled.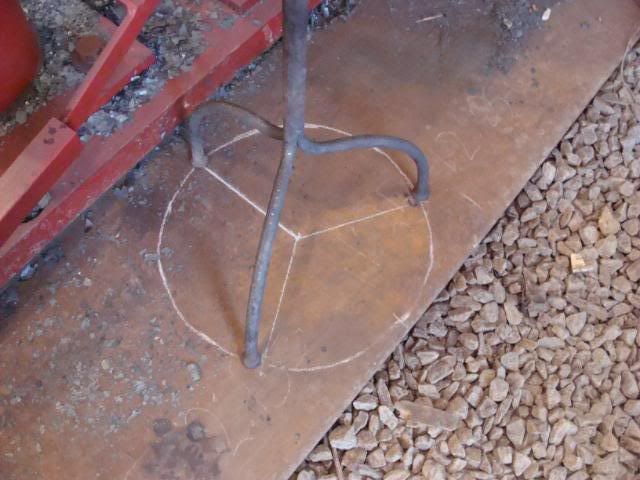 The top of the center bar.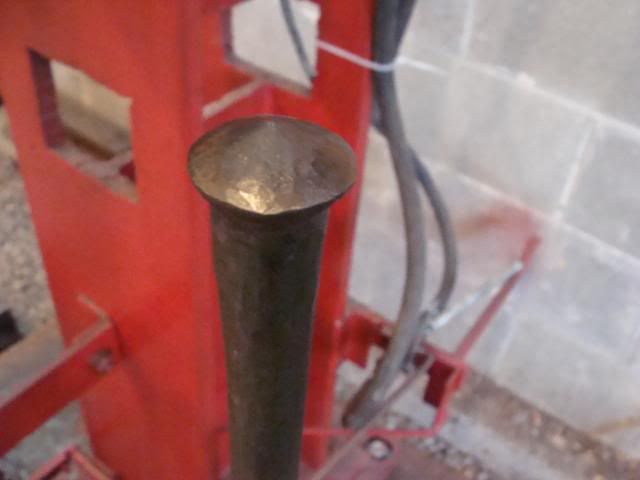 One of the hooks for the fireplace tools to hang from.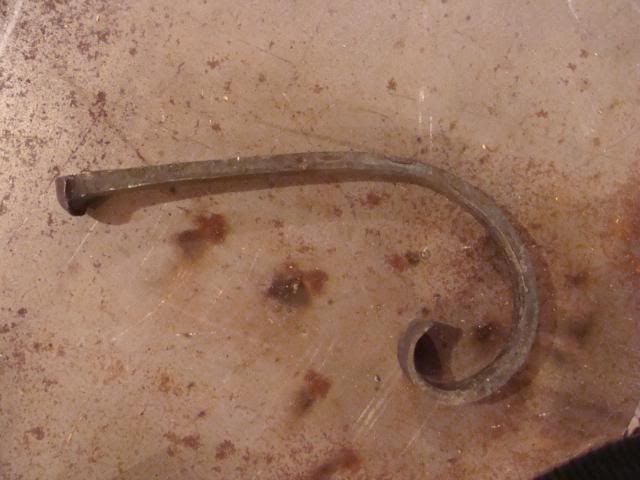 The hooks being welded on.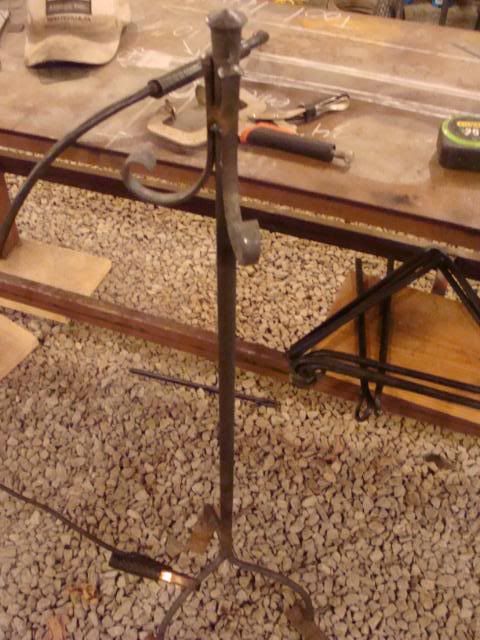 Close up of the hooks welded on. The welds will be wrapped with 1/8" steel cord.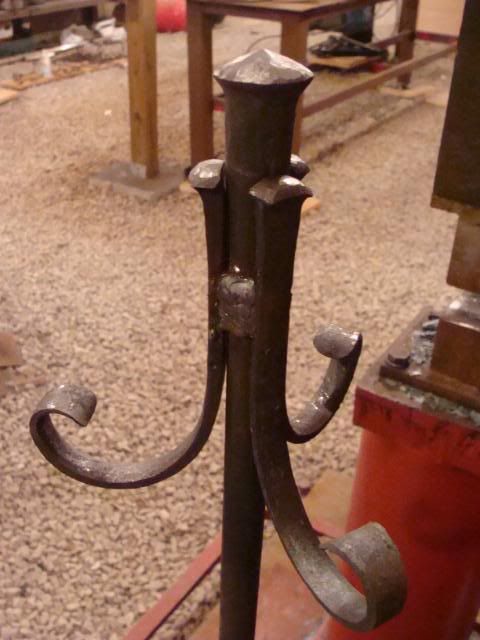 That's the latest progress.