FIRST! BE SURE TO CHECK OUT MY NEW "TESTIMONIALS" PAGE LISTED AT THE TOP OF MY BLOG PAGE.
I fooled around with my bandsaw and after shearing a brand new blade in half lengthways, breaking a whole roller guide assembly, busting nuckles, and nearly pulling out the last hair, I finally got it cutting straight. A bandsaw that isn't cutting straight is a PAIN IN THE NECK! I know! I've used one for the past three years. On the flip side of that miserable coin, a bandsaw that IS cutting straight is WONDERFUL!
So, since my bandsaw now cuts straight, while I was working on some items for an upcoming show, I had the bandsaw running working on cutting the parts for my new welding table. Multi-tasking!
I sold my old 4-foot square welding table sometime ago, and using the money from that, purchased a new and larger table top. Nearly twice as large to be precise! I have a piece of 4-foot by 7-foot, 1/4-inch thick plate steel table top that weighs 362 pounds. I six hefty steel tube legs for the table and used some bracing pieces that I already had. The entire assembly weighs about 450 pounds. To a non blacksmith or non metal worker, the first thought may be "who cares if the table is twice as big and weighs a ton?" However, blacksmithing and general metal working this can make a WORLD of difference.

I will be adding tool and hardware holders around the table, as well as a shelf underneath for other supplies.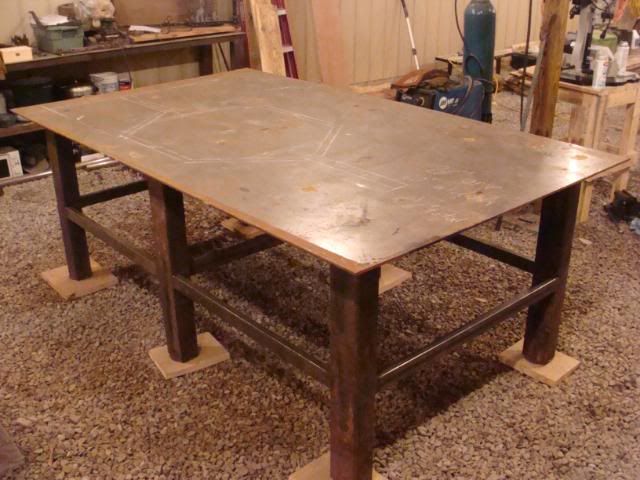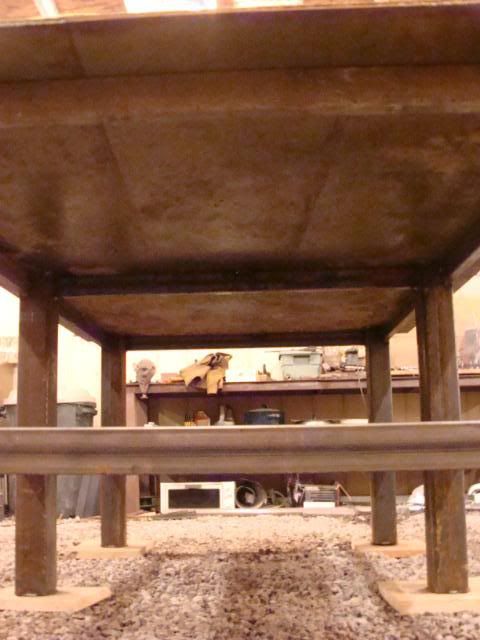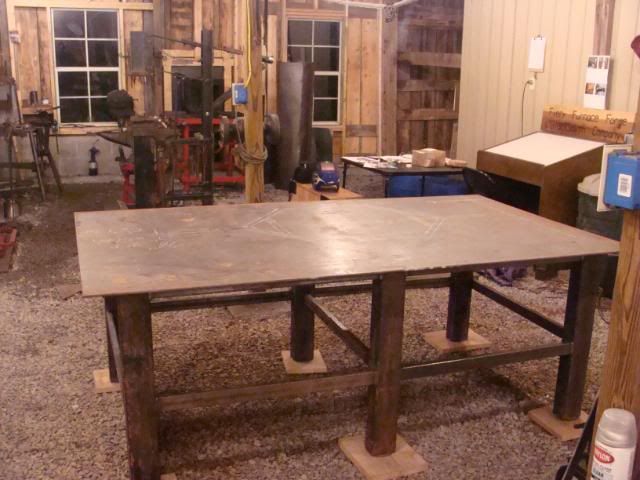 In addition to various orders I'm working on, and pieces I'm making for the upcoming show, I am building 18 treadles for the power hammer build I am helping with. Here are the first five treadles.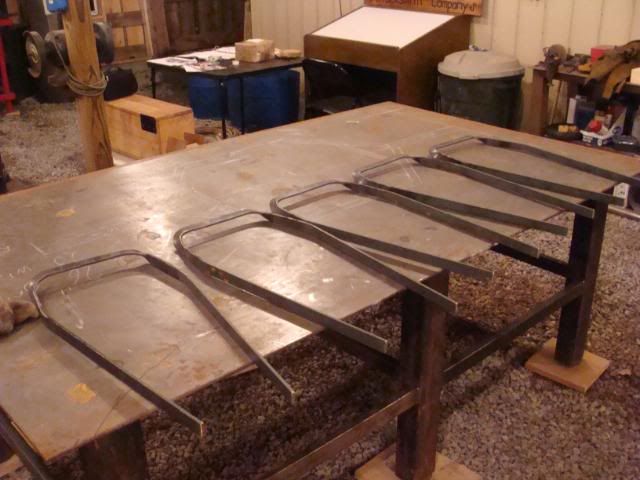 That's from the shop today.
Dave Custer
Fiery Furnace Forge Blacksmith LLC