I forgot to take the camera to the studio yesterday and hence no blog this morning. For some reason, the pictures won't upload right now, and the little battery light on the camera is blinking. I got two photos to work so I'll show them and then get the rest up in a few days when we get home. This is one whole end! Sorry for the poor photos! Once I get home I'll get some better pictures.
This next picture is my practice piece using the plasma cutter before cutting out the daffodils. This will go above my forge.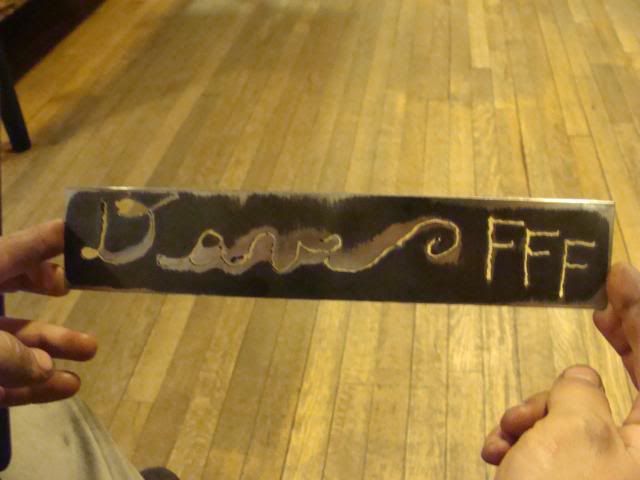 The majority of the class was composed of highly skilled blacksmiths and it was a pleasure to work and learn beside them. One guy in particular was 20 years old, and his ability to design, form, and move metal with precision and speed was amazing and a great inspiration.