Hello and good morning. The middle of the week has past and the "get finished" mode is beginning to hover over our class.
Yesterday, I finished up the four legs for my piece, assembled the frame after tweaking things a bit, and began work on the center "X" pieces. Two of the center "X" pieces are well over half way done and the other two are coming along. The school does not have any 1/4x5/8-inch flat bar which I need. To my non-blacksmith readers this may seem disasterous but remember, I am a blacksmith......KING OF CRAFTS! I took some 1/4x3/4-inch flat bar and made my own 1/4x5/8-inch in just a few minutes. This stock will be for the heart which I hope to get done today.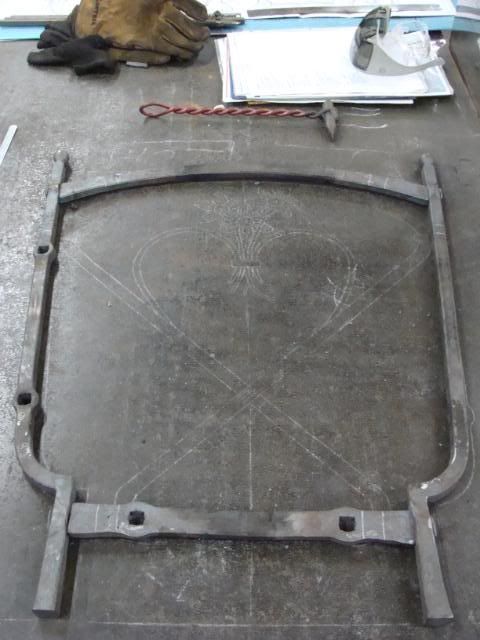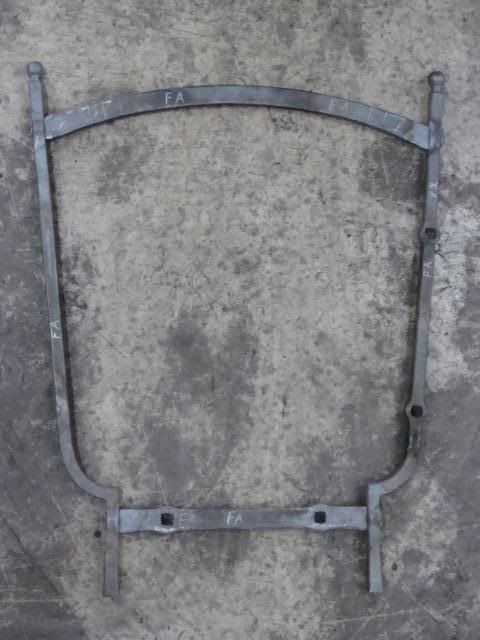 One of the tenons in frame.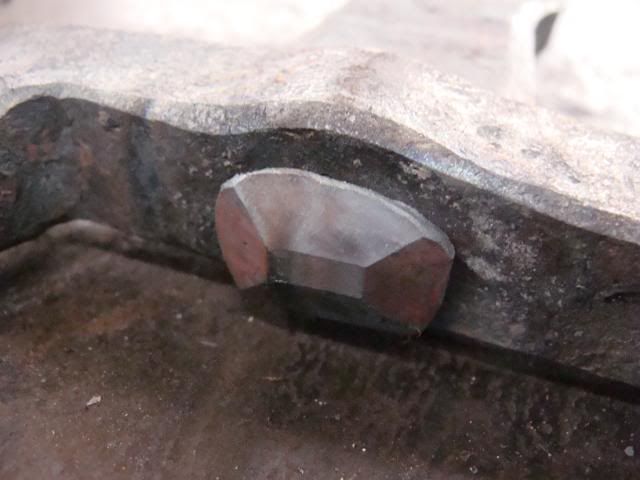 The shoulder or base of the tenon.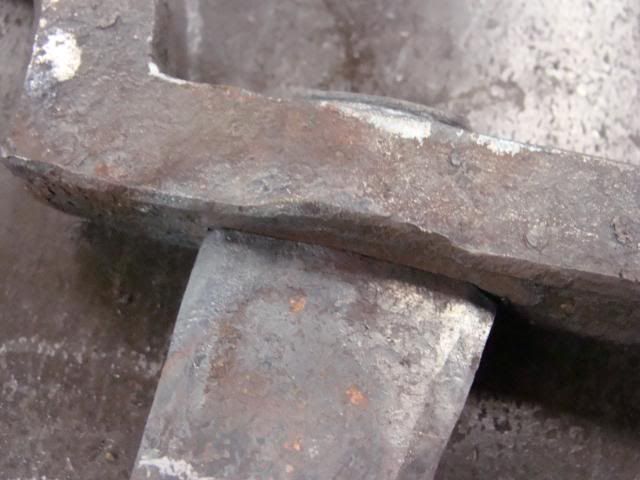 These are two of the nearly finished "X" bars...just about ready for forge welding I think.
That's Wednesday's progress. Hopefully I'll get the "X" bars done, including welding the heart onto them, today. Maybe I'll even get the collars on. The flowers will not be too time-consuming but I don't know if I'll get to them today.