Lately I have been posting
TEST PIECES
for
THIS PROJECT
.
Test pieces had to be done to determine stock allowances and so that I could make a final drawing of the project. I worked on the final drawing today, and although it isn't done, it is close......very close! In fact all I need to do is put a couple of bulges in some spots on the drawing, and I'm good to go.
I bought so good grade sketch paper, and used my light table to transfer the original drawing to the sketch paper.
No this isn't a hammer or anvil, but these are tools of blacksmithing just as well. This is my collection of drawing supplies and they are essential to designing complex items. 
Working on drawing out the main pieces. The light table is a great asset to my shop for this sort of thing.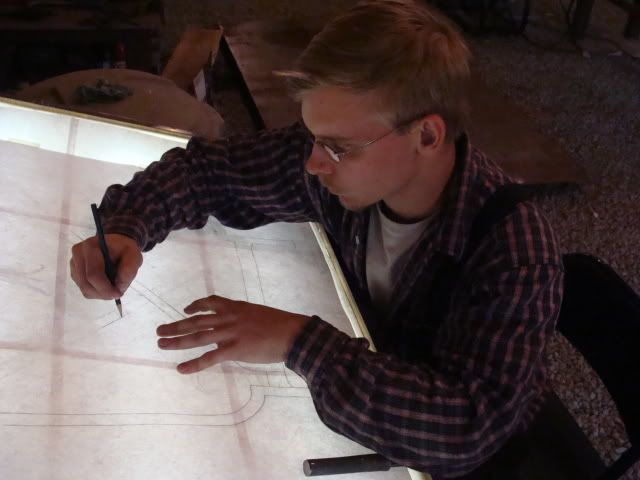 Working on the daffodils.
And as it stands currently....nearly finished!