FIREPLACE SET, PART 1
The fireplace set has come along quite well. I hit a bit of a road-block because I needed 100-inches of 1/8" round stock for wrapping. I only had 50-inches. We planned a run to the steel yard and I decided to go ahead and do a general restock as the shop was running low on several sizes of metal. One-eighth-inch round stock was the first thing on my list and SOMEHOW I managed to get everything but 1/8th-inch round. I was EXCEPTIONALLY angry, and it is a VERY good thing it wasn't an apprentice or shop helper that forgot it because I think I would have tore their head off. Anyway, dad was very accomidating and took me back across town the next day so I could get my one piece of stock.
From there, progress was made and I am happy with the results of my labors.
I went with a simplistic design for the tool handles. The reason behind this is, the base of the stand follows a traditional and simplistic design while the top transforms into a more complex area featuring reverse scrolls, upsets, and wrapping. If I had gone with an overly fancy handle design the top would have been too busy in comparison to the base.
Here is the poker handle.....each handle follows the same pattern.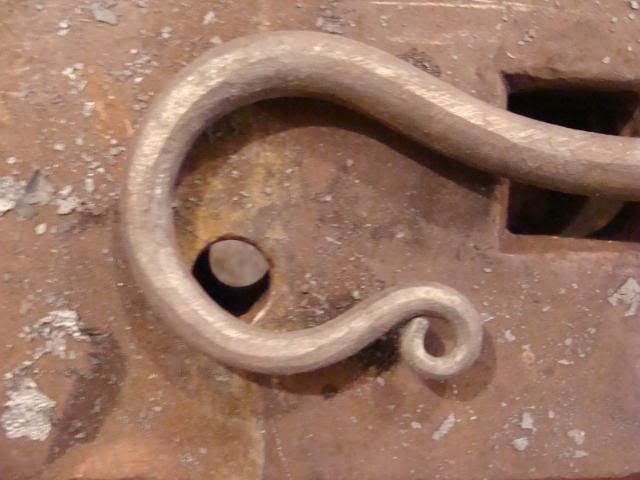 the poker end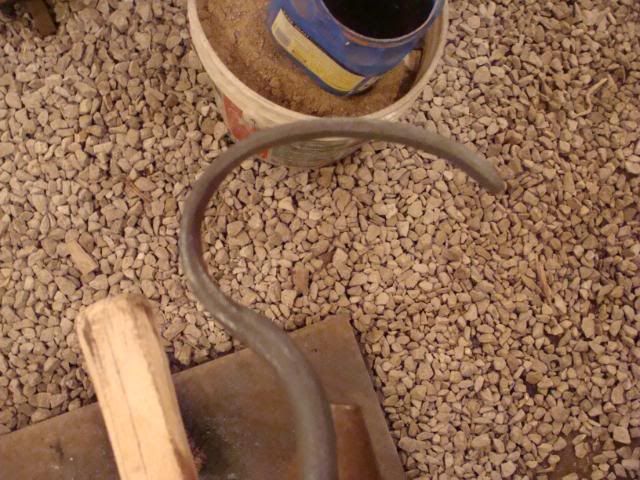 Here is the shovel.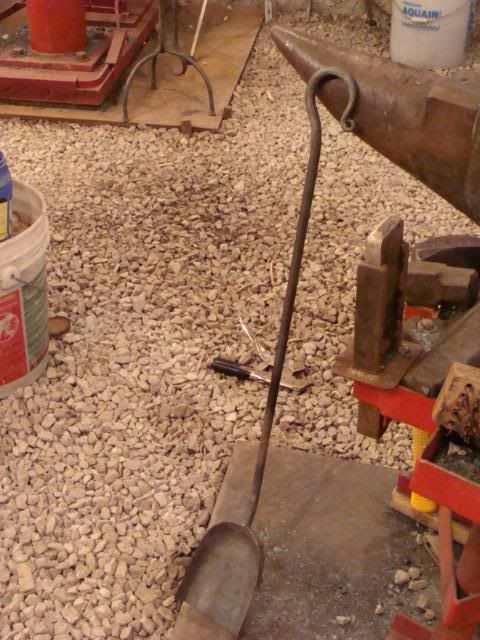 shovel head.....I forge my own shovel heads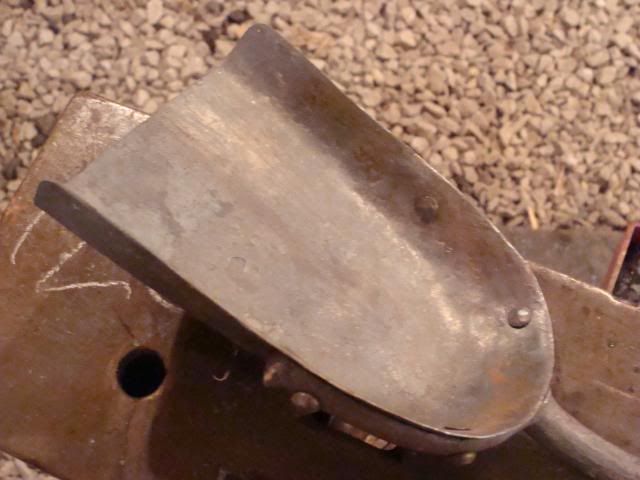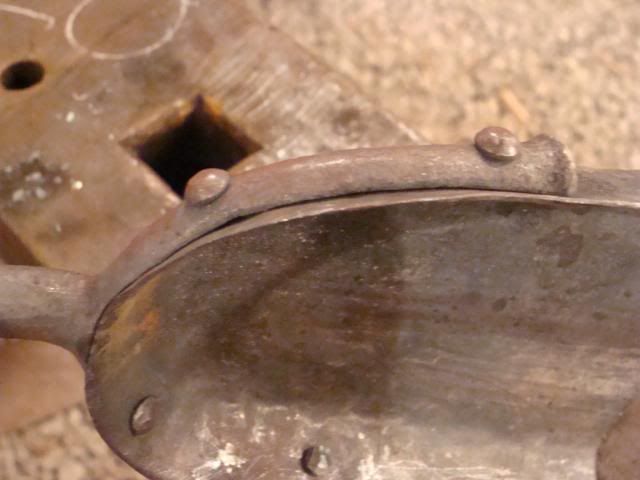 The hooks on the stand were wrapped using the 1/8" round stock.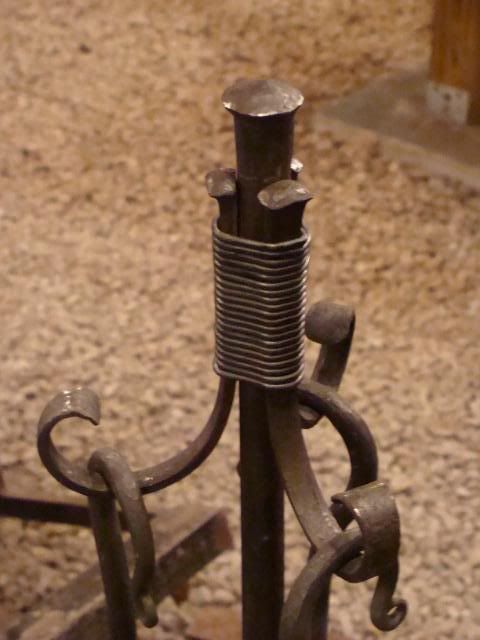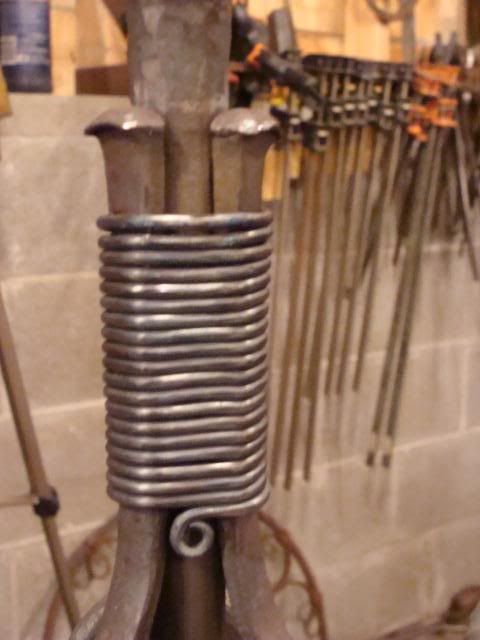 The whole set! The broom handle is on the far side and will be shipped of in the next couple of days to get a custom broom head attached.
So done right? Uhhhhhh NO! The entire piece needs a finish applied. First, I hand sanded every piece to give the piece more depth and an amazing ability to reflect light in beautiful ways. Very close attention is paid to every spot. A beautiful piece of artwork can be ruined by a bad finish, and likewise rather poor metal work can be enhanced quite a bit by a quality finish. Here at the Fiery Furnace Forge Blacksmith LLC, I provide both beautiful metal artwork with a beautiful quality finish.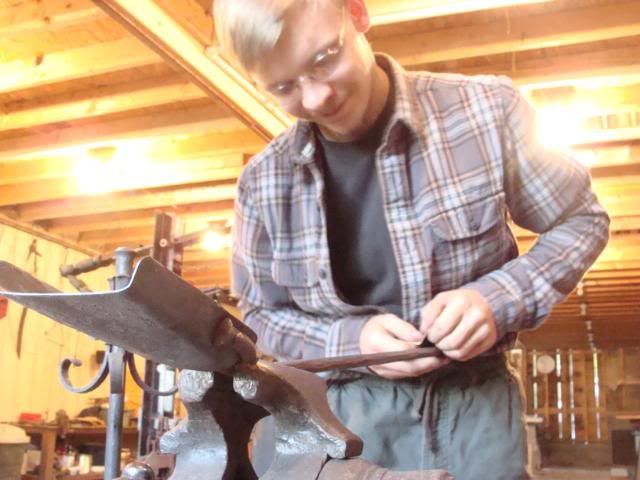 Time for the finishing clear coat. The little bit of gloss in the clear coat that I use, will give the entire piece a nice shine.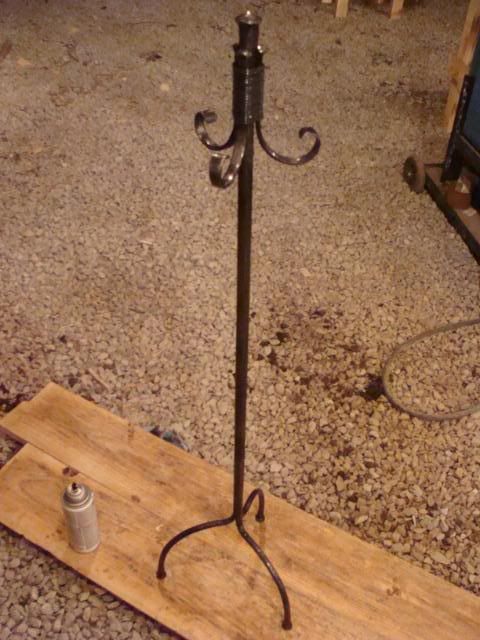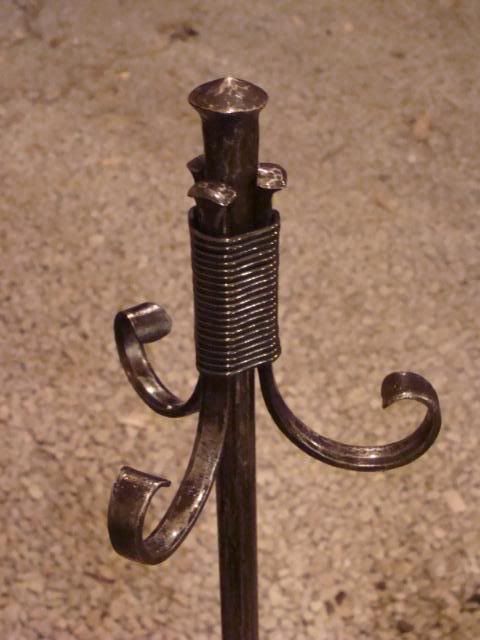 The tools hung up for coating.
After the broom gets returned, I will set up the studio for a photo shoot. This particular set should be going to an art gallery in North Carolina in a couple of weeks.
Dave Custer
Fiery Furnace Forge Blacksmith LLC
http://www.custerfamilyfarm.com/
270-378-3153