Title says it all. Here is a modification of an old piece I used to do.
I like this one! It's only about 6-inches tall.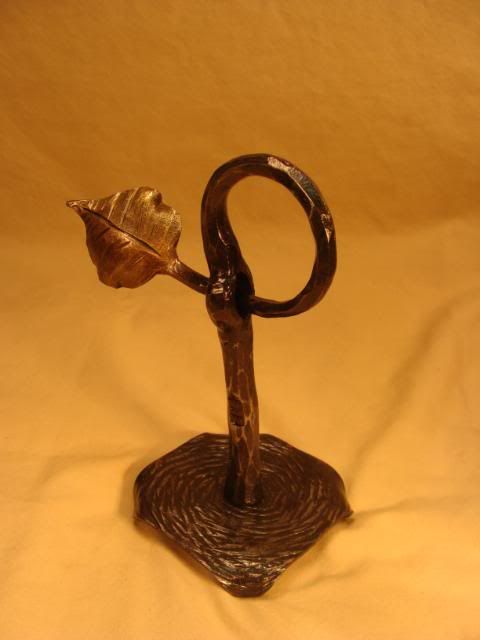 Here is the finished hat rack that I was working on in my previous blog. The lines are a bit different than the first hat rack.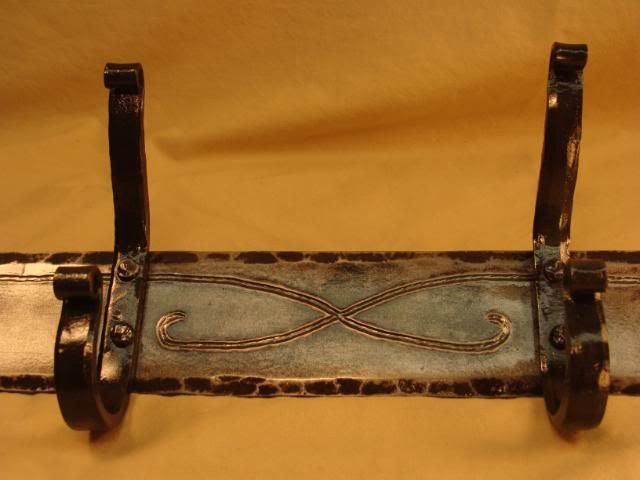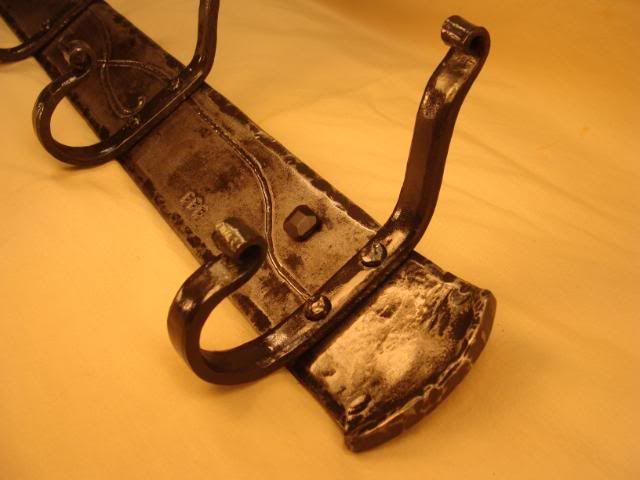 And finally here is the third candle holder. I changed up the chased lines on this one as well.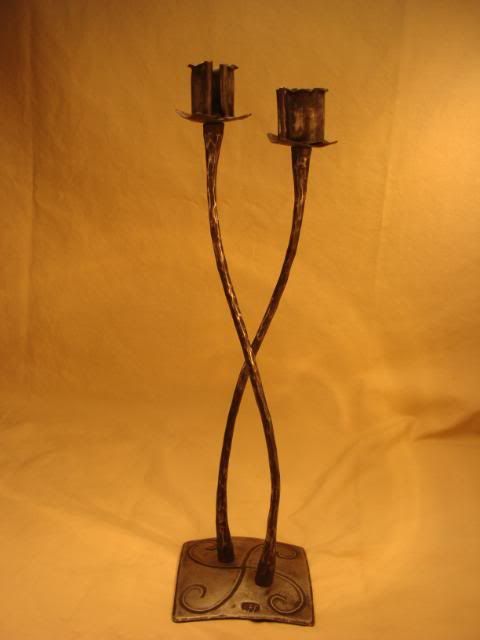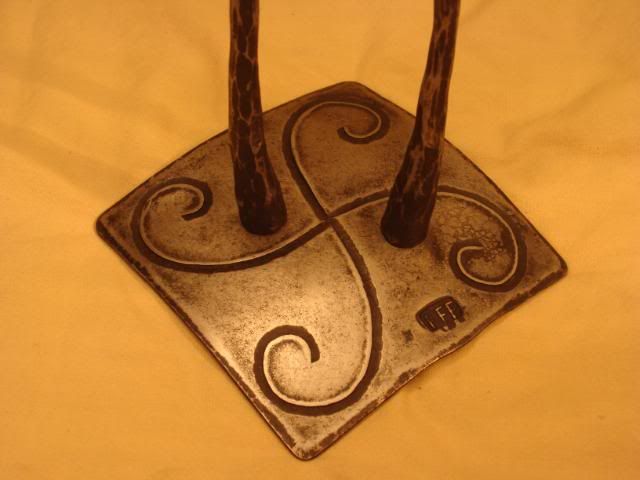 So that's what I've been doing the last couple of days.
Yesterday, I took a day off from smithing and helped dad cut down some trees. We cut two red-oak and two walnuts for the caskets he makes. We are planning on getting them sawn in a few days. We have to load them on our trailer which should be tons (literally) of fun!
Check back for pictures!