This rush lamp is closer to my client's drawing than the last one, so here are some photos.
The original drawing for a 12-15 inch tall lamp.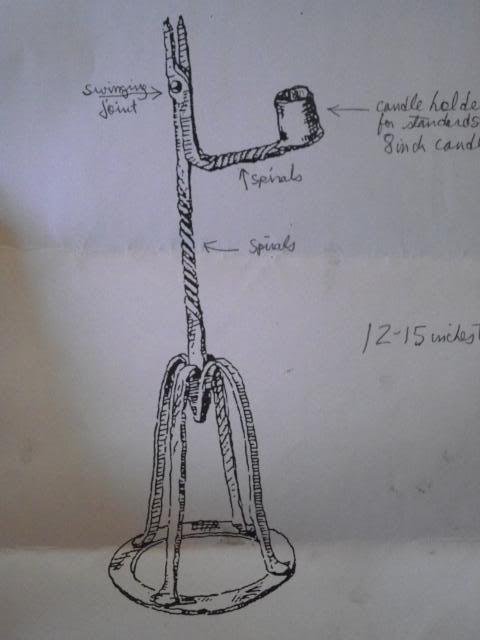 The first rush lamp. This turned out too bulky, too wide, too short. (12.75-inches)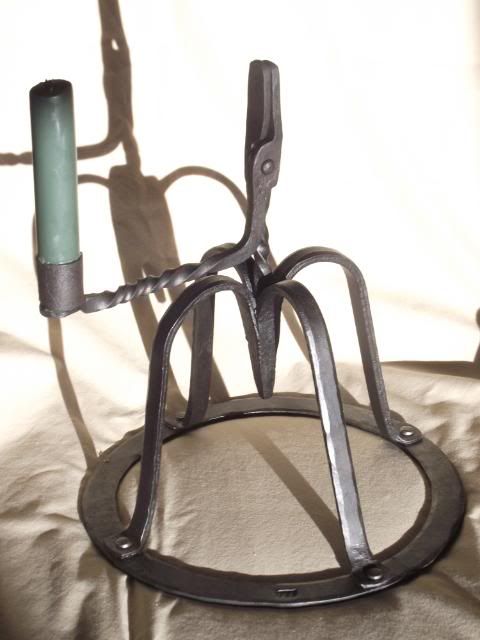 I made a second lamp. This one turned out much better. It is taller (13.75-inches,) more slender, and all of the steel is lighter, giving the lamp an overall more elegant look.