I spent all day in the shop again yesterday working on the oven door. From the pictures it may not seem like there was much progress, but things are coming along nicely. It just difficult to get pictures of everything.
I finished the texture on the new door and it is nice. The door still has to be cleaned and finished but here it is now. It didn't warp but it required a lot of persistence to texture it cold.....AND earplugs.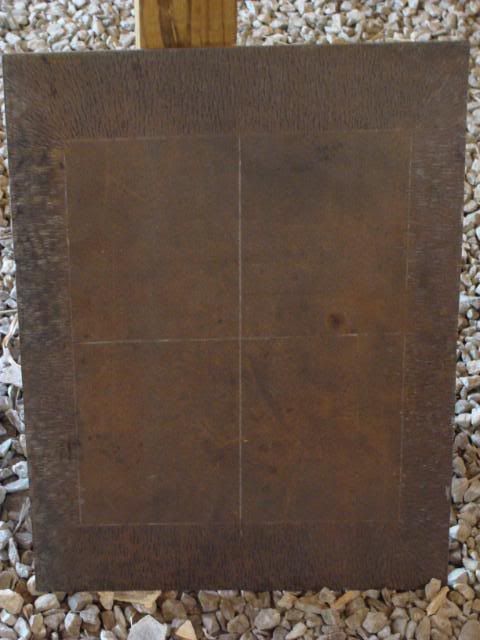 I made over 60 pieces of chain yesterday from 1/8" round stock. That is a tedious process simply because the metal is so small. By the time I reached number 59 though I had established a good routine!
Finally the holes where drilled and the rivets cut for the chain brackets on the side of the door. These are very nice looking and I can't wait to get the attached. This picture is just a preview of what it will look like.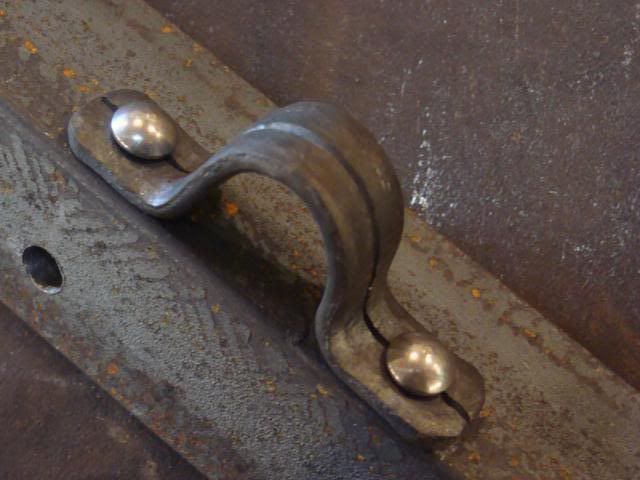 Today I'll be finishing out the chain, making the door handle/latch, and the chain brackets that will attach to the door. I might even get to the hinges. Pictures later!
'Till then it's to work!
Fiery Furnace Forge Blacksmith LLC
Dave Custer