Here are some pictures of SOME of today's progress on the oven door.
I got the hinges nearly finish, all the chain done and assembled, the frame attached to the door, and I started welding up the main door frame.
This is the door with the outer frame attached. This frame will hold a ceramic centerpiece. The top lip on the frame will be bolted on so that the ceramic piece can slide in.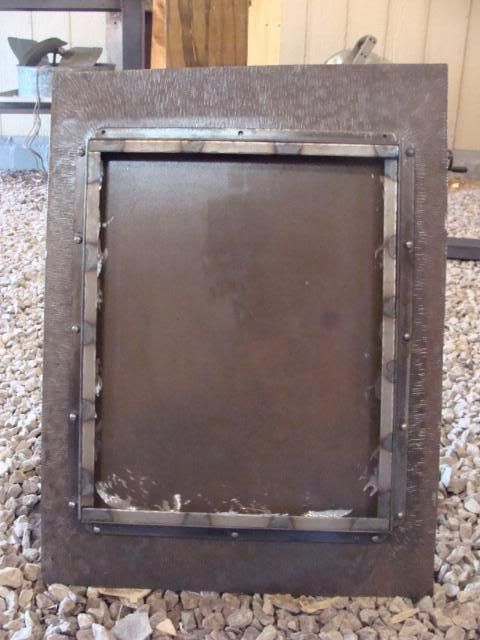 Here is a close up of the above frame.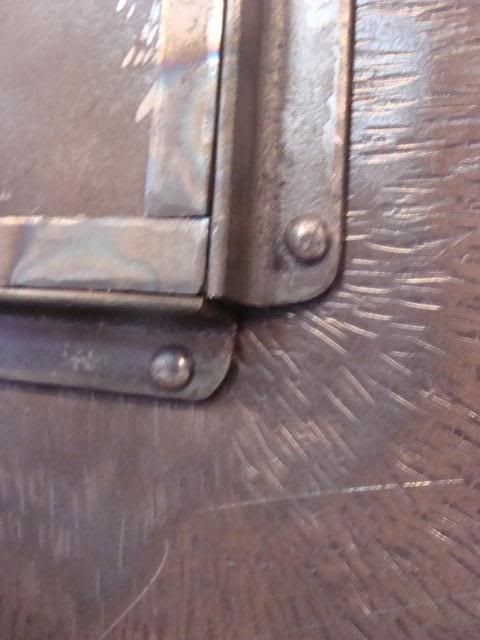 Here are the chain pieces! (the rust will get cleaned off later!)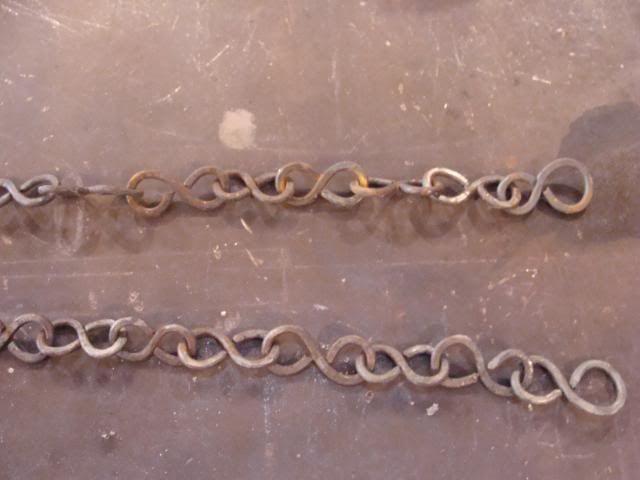 This is the frame the door will be mounted on. I have just welded the first corner. The corner has to remain clamped until cool so that it does not warp from heat distortion. The welds will be ground and blended.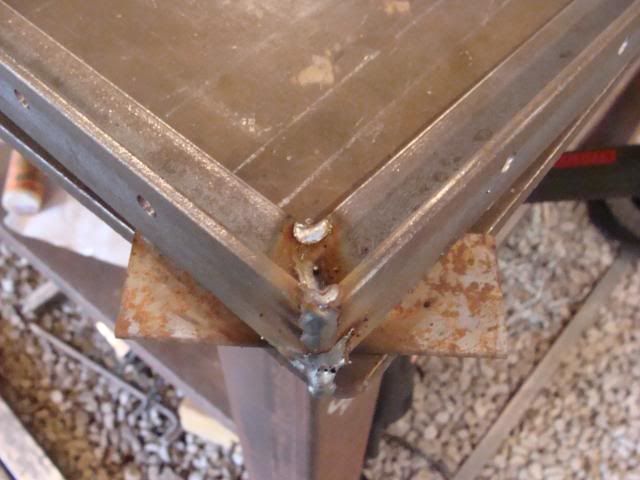 More pictures tomorrow. Nearly all of the rest of the work is assembly of the pieces so I am hoping to have the door mounted on the frame tomorrow and maybe the finish applied!
Dave Custer
Fiery Furnace Forge Blacksmith LLC