This piece is for the same client that ordered the fire poker pictured in the previous blog.
I am building an oven door and an oven grate for an outside, stacked-stone fireplace. There is a large fireplace and inside the stone there is an oven. Hot coals from the fire are raked into the oven for heat.
This is the grate! It is quite stout so that there will be no fear of warping from heat.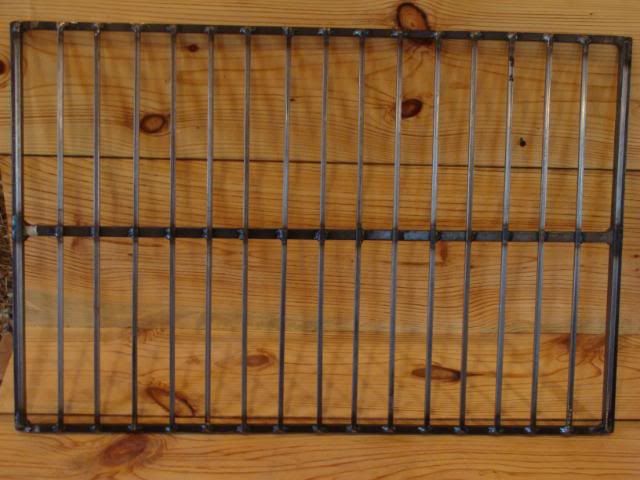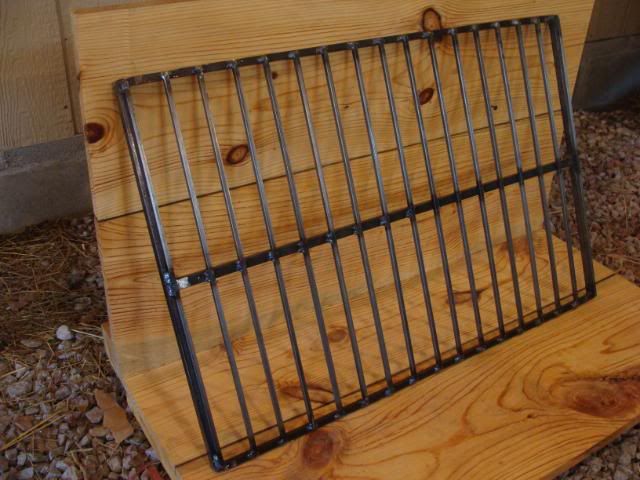 I have been running a bit slow on this job because of some disturbances on the farm. A while back we had the dam on our pond raised to increase the depth and size of our pond. We gave the dozer man a time limit of two days work and he did a lot of work in those two days. However, the sides of the dam were left too steep and due to the large amounts of rain we have had here, the dam was giving way so that there was only about a two foot wide dam at the top. Chunks of dirt and mud slides were falling off the dam, and if we had gotten one more heavy rain, the water would have washed over the top of the center of the dam and the whole 20-foot deep, 1/2-acre pond would have washed away along with several hundred fish we just stocked. It is due only to the helping hand of God ALMIGHTY that the dam did not give way!
The only likely place to get more dirt from around the pond, was the backside of the dam. This was just where the dozer pile of trees, stumps, and brush was placed. We needed to clear this out as much as possible to save the dozer man the time when he got out here to fix the dam. So, dad and I spent two and a half days work on the pile, cutting and hauling limbs and trees out.
These are before pictures!
the stumps of logs that we cut and hauled off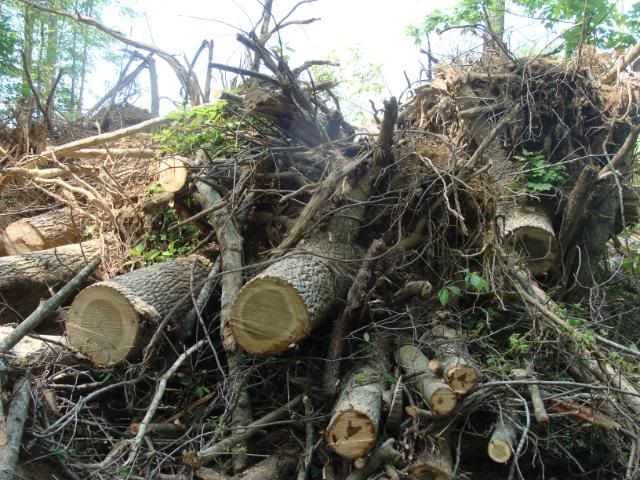 Other views of the brush pile!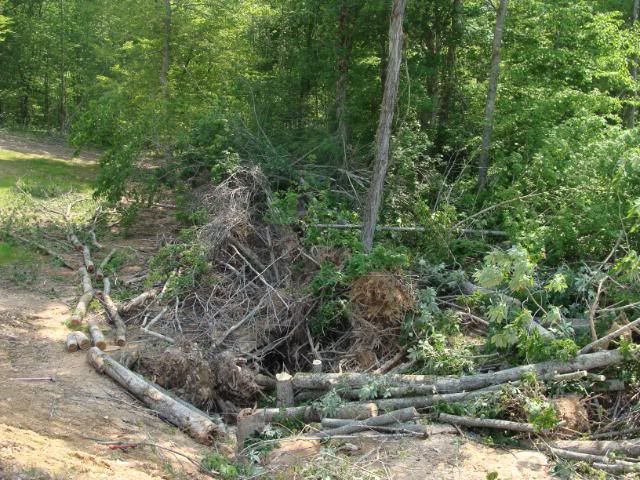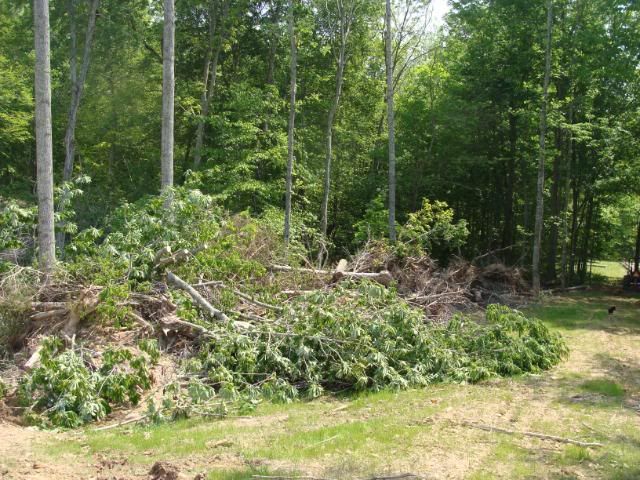 For proportion!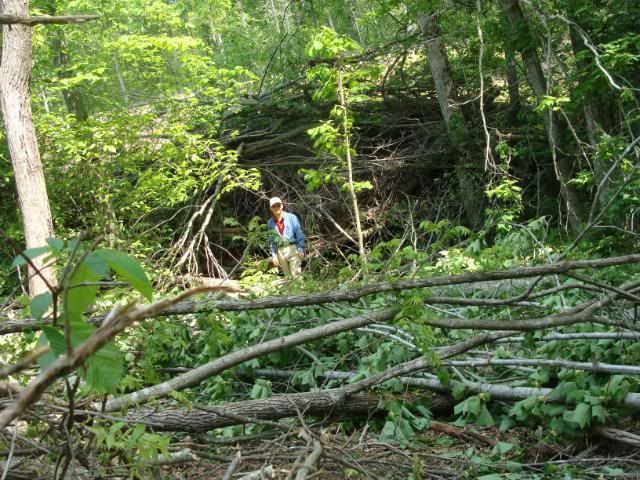 This is what the dam looked like. See how the back center is cracking and sinking down. It had sunk down about 3 feet below the water level. The photo does not capture the scale or gravity of the situation.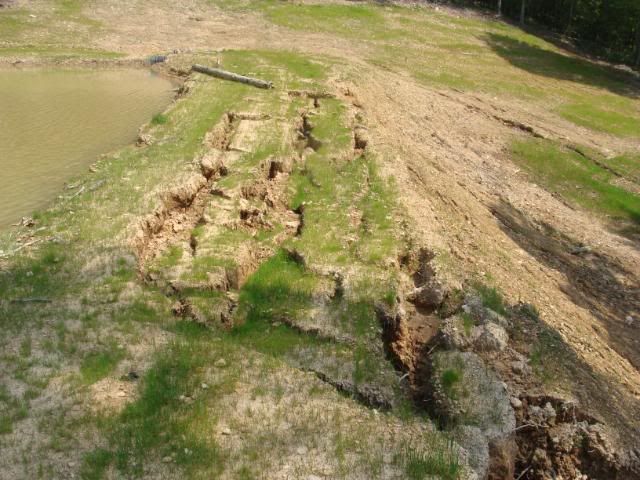 We hauled over two dozen trees out and countless limbs and small trees.
This is what it looks like after the dozer man worked on it all day today!
Starting with the backside of the dam.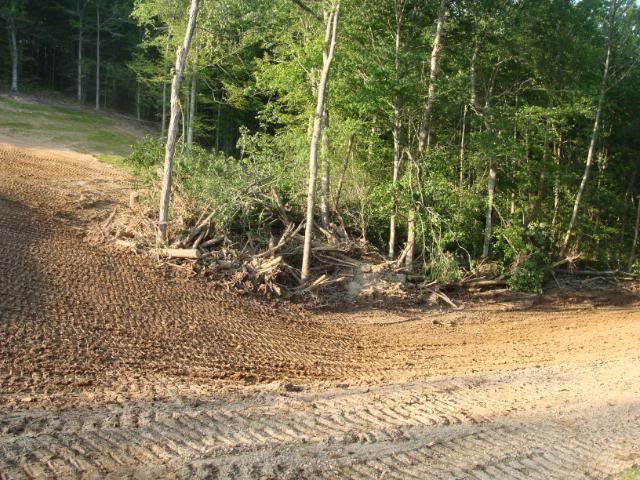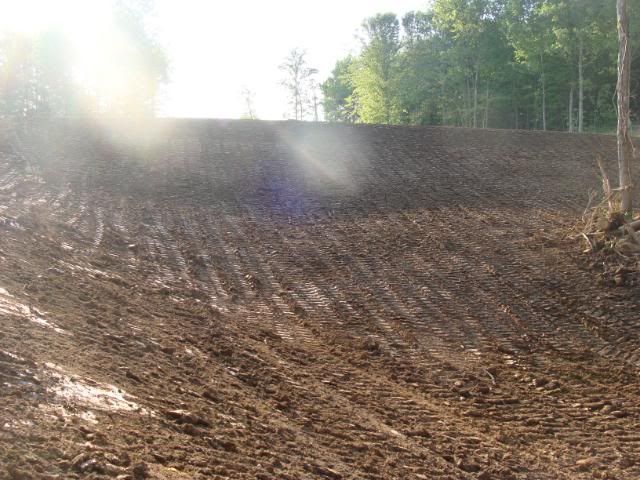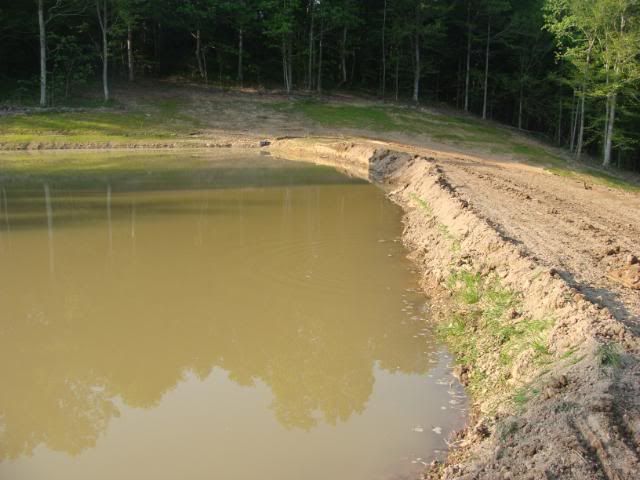 Much different and much better!
That's all for now!