Ok so those of you who know me personally know that I'm the worst tight-wad in the history of mankind, and now those of you who just read my blog, know it too. If it doesn't help my blacksmithing business, I don't buy it. That's pretty much me.
I LOVE blackpowder firearms. Especially traditional ones. After I got out of reenacting, I sold my musket.....no need for it. I've missed shooting blackpowder. One of the guns I've always wanted is the open top, 44 revolver. I had the opportunity to buy a new condition one for about a third the normal price and couldn't resist.
The brass needed polishing and one of the parts needed adjusting. I did all that last night and oiled up all of the moving parts. The revolver does not look like it's ever been shot before.
It has a 7.5 inch barrel.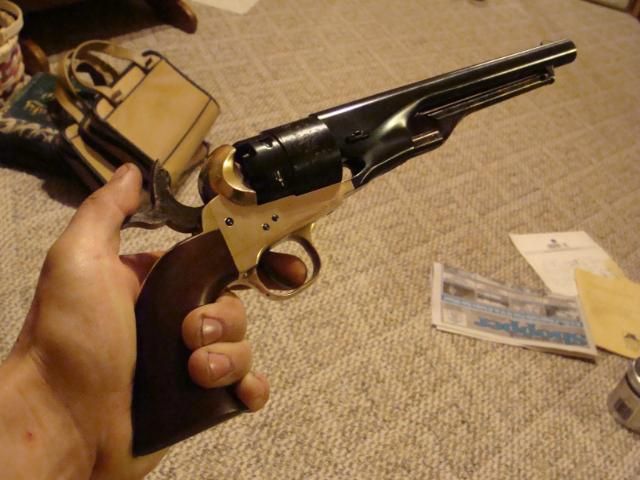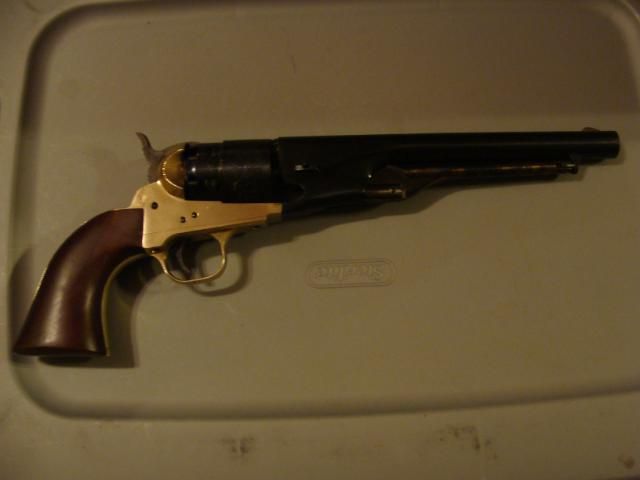 I actually took this picture myself. This is not a picture of me....this is a reflection of me in a mirror. :D STICK-'M-UP!