Here are some pictures of my finished tool tables that I was working on just the other day. I have only had time to use them for a few hours but I already LOVE them. Great, GREAT addition!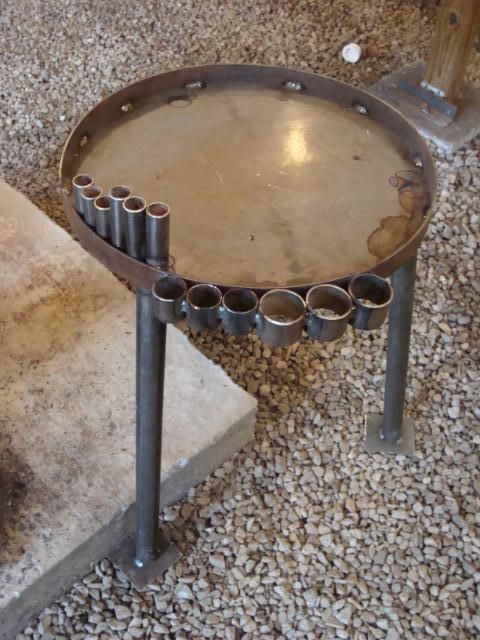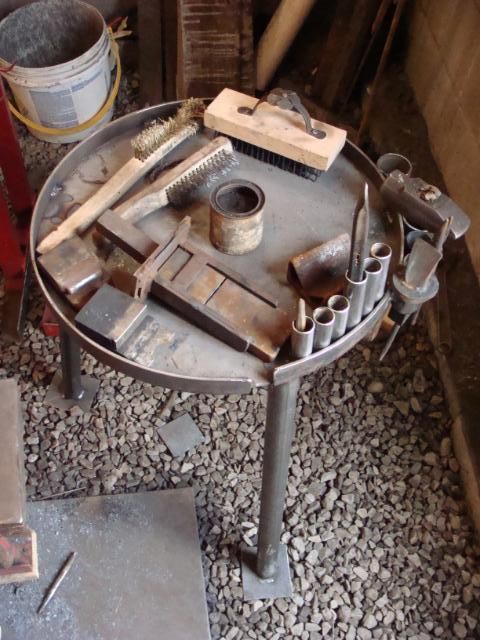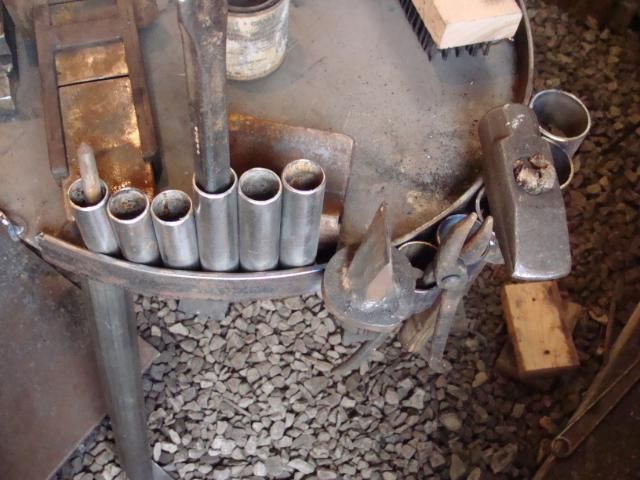 I also snapped a better picture of the vise mount I put in. Maybe you'll be able to see more in this picture than in the previous ones. Once I get the torch up and running I'll be building the part that the vise mounts to which will slide down into the pipe pictured here.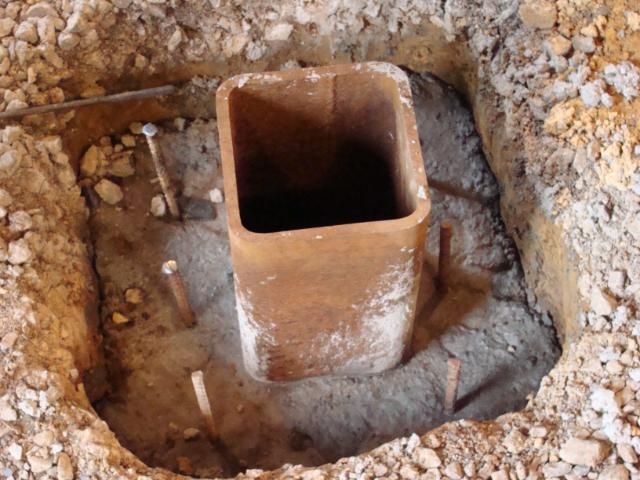 I also received a package just yesterday from one of my most faithful clients. The package contained a very nice book on western (as in western US) iron work. The book has iron work by Francis Whitaker. Francis Whitaker is the blacksmith that started the blacksmithing program at the John C Campbell folk school where most of my instruction has taken place. He also taught Mr. Clay Spencer, the man that has taught me as much as the rest of my instructors put together and has helped me tremendously. The book also has iron work done by a Mr. Glenn Gilmore, who I am also familiar with. It has wonderful photography of iron work and will be a great reference book, not to mention the beautiful pictures of the landscape God created out west. Many thanks to my dear client for this most kind gift.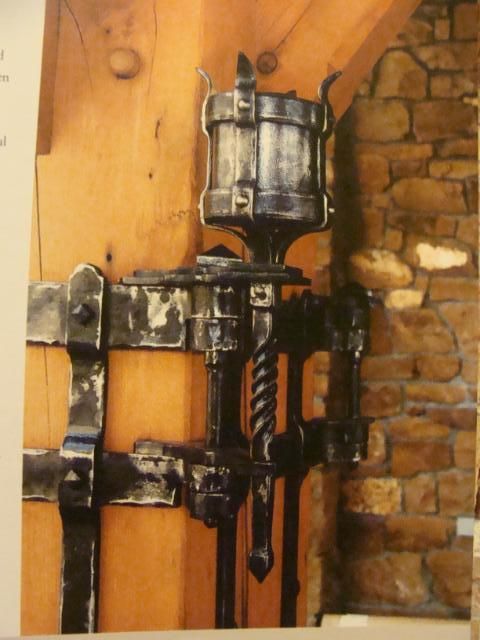 I took a funny picture of Kayla walking across the living room so I figured I'd share. I don't think she looks at my blog all that often, so I don't think she'll kill me in my sleep! :) Just in cas though, if I don't blog for a week or so, y'all come check on me! :)
THAT girl can MOVE!!!