After a long wait, my "new" power hammer is assembled, in place, and functional. Unfortunately, I still do not have my air compressor back yet, but it should be done in a few days. The small air compressor we already have is not able to run the hammer at full speed or constantly. My hammer, if run off of our small compressor, would speedily burn the compressor up. However, our compressor does pump air and sufficed for a few minutes test run.
Here is the hammer all set up! "Ain't she purty?!"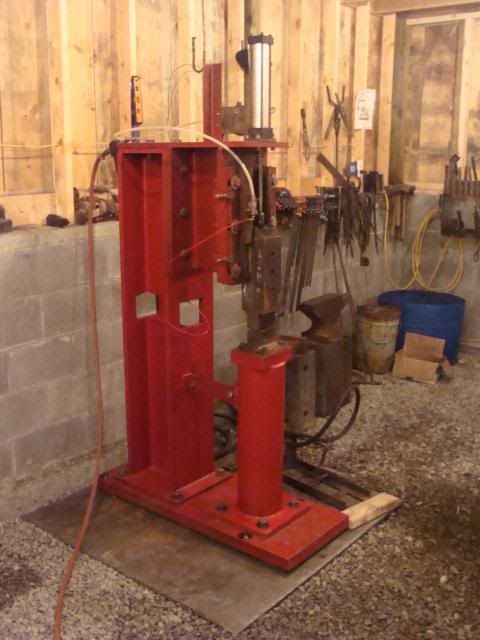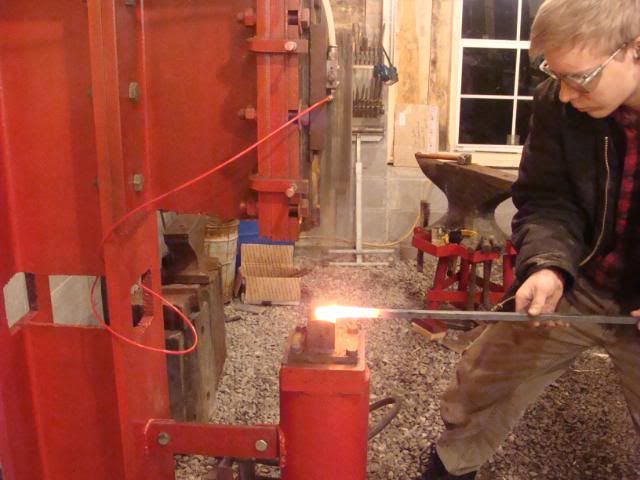 She mashes metal!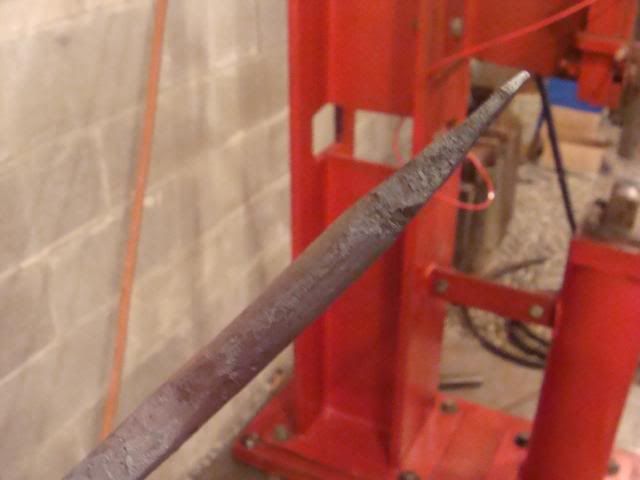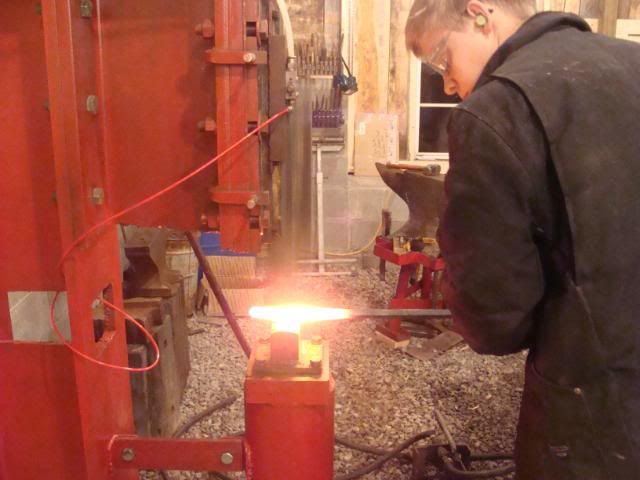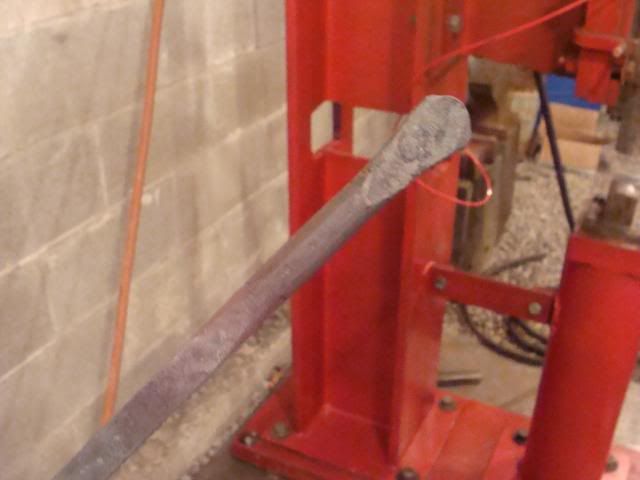 I'm looking forward to getting my big compressor hooked up to see what this hammer can really do!
Now, I keep refering to this thing as a girl, so I suppose it needs a name! I do not have the pleasure of knowing all that many ladies though. Suggestions???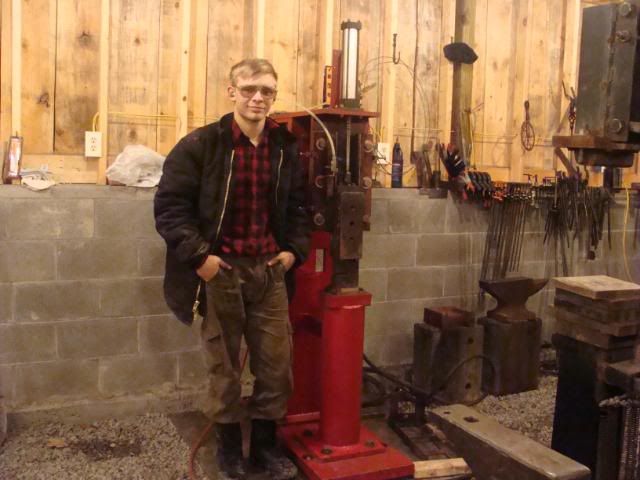 Here is a picture of me twisting metal for another hook like I made the other day!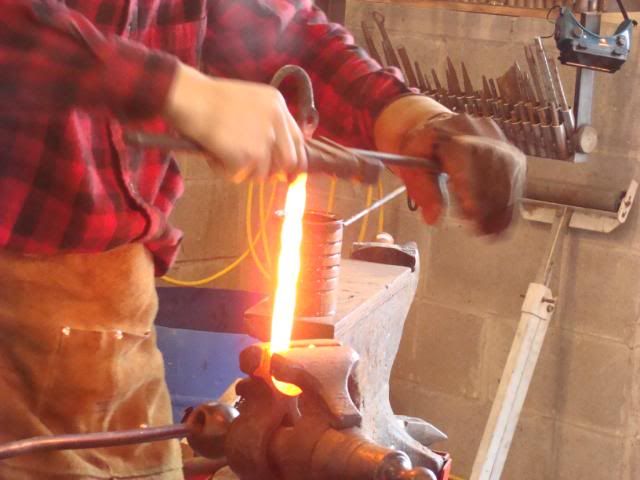 Here is the hook! This one turned out better and it took less time!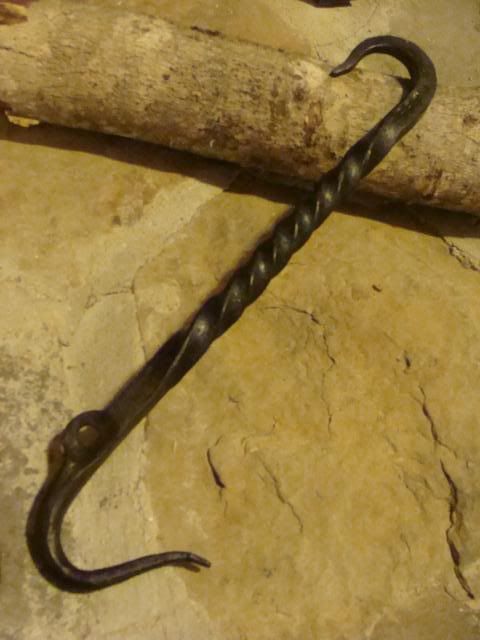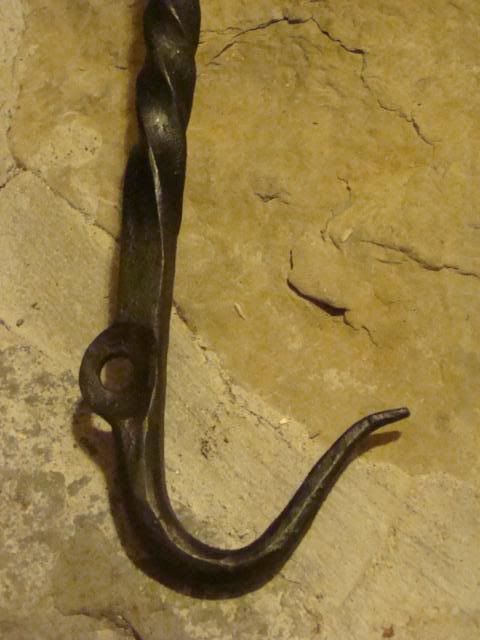 I also made a new and nicer front for my forge hood today. It looks better and works better drawing out all the smoke!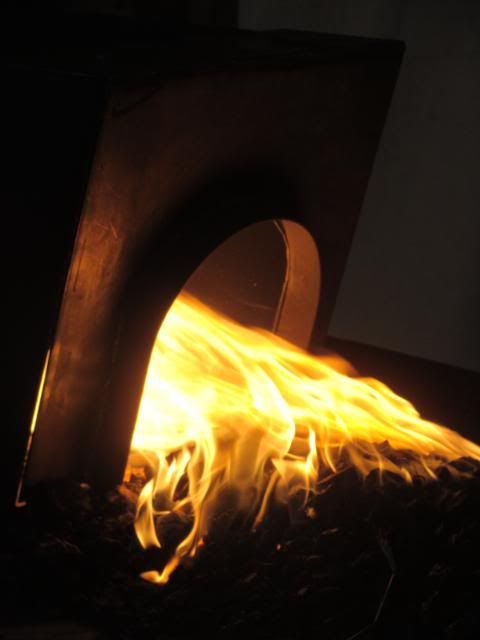 Well that's all folks! I've got another custom hook to tackle tomorrow and I'm going to be working on another forge hood front like the one above, for a friend!