For those of you who may be wondering, my power hammer is still in pieces. I have finished painting it, but it awaits reasembly.
My air compressor had to go to the air compressor ER for "surgery," but the "doc" says the "prognosis" is good! AKA the compressor will be back-n-runnin' in no time a-tall!
But now for the real purpose and subject of this blog!
I have had my vise mounted on a light-built steel table, since I built my shop. However, the table is not really built strong enough for this use; I needed a vise-specific stand.
I won't bore you all with the details of constructon, but suffice to say that this stand is very strong and stable! It is designed to be bolted down to a concrete pad, BUT it is very stable without doing that! (Which is good, because it will be a while before I can afford concrete! Sheeeesh that stuff is high!)
I haven't been in camera mode for a while now, but here is one photo of "under construction."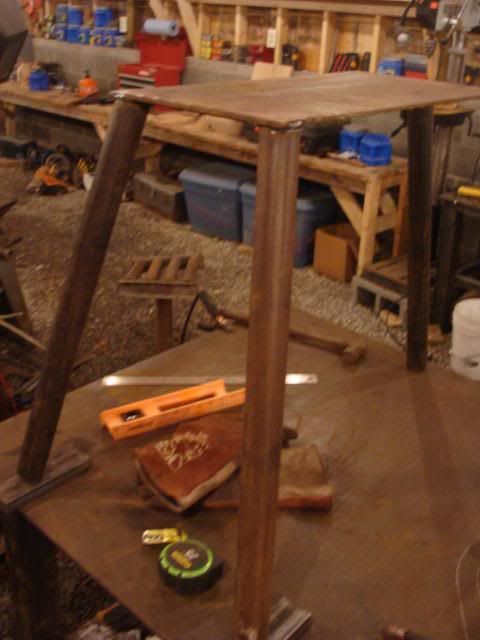 Completed and handsome as it's going to get! Paint will come with warmer weather!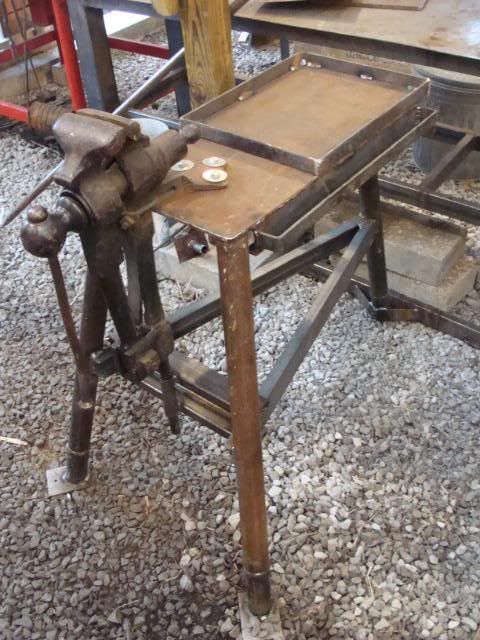 Bolt tabs for the feet!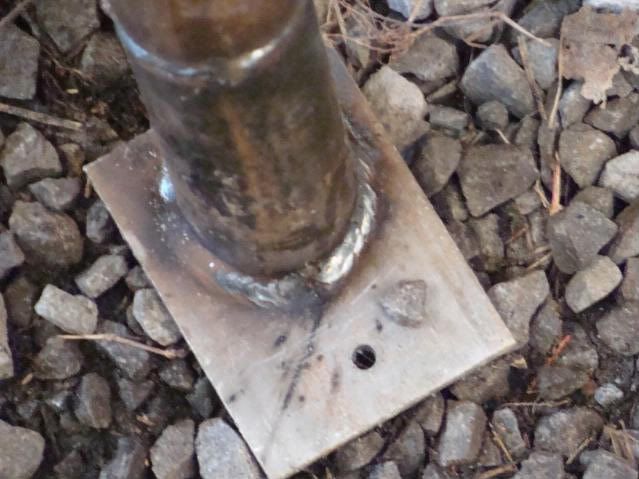 The vise leg!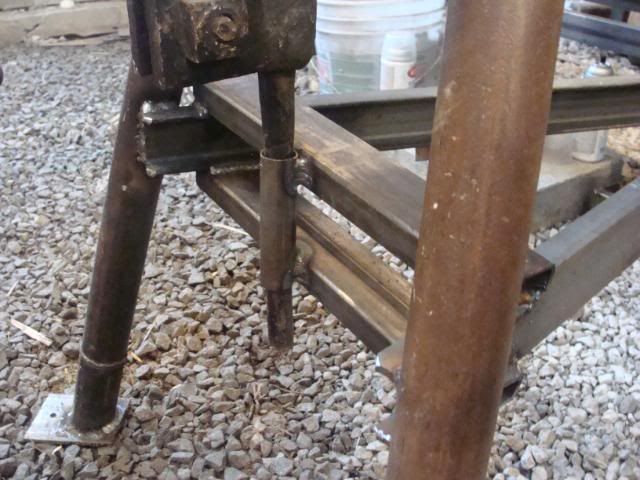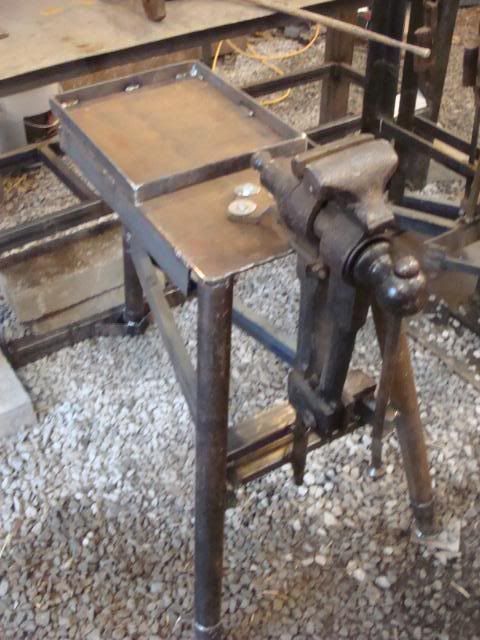 The vise stand has a little tool shelf behind the vise for holding tools that I need for a particular job. There is a tool rack on the right-hand side of the stand for hanging tools while not in use!
That's all for now!
Dave