The treadle hammer is getting some paint put on it. It still needs a couple more coats, but it is looking good so far.
I'm going with the standard red, that I paint all my equipment with.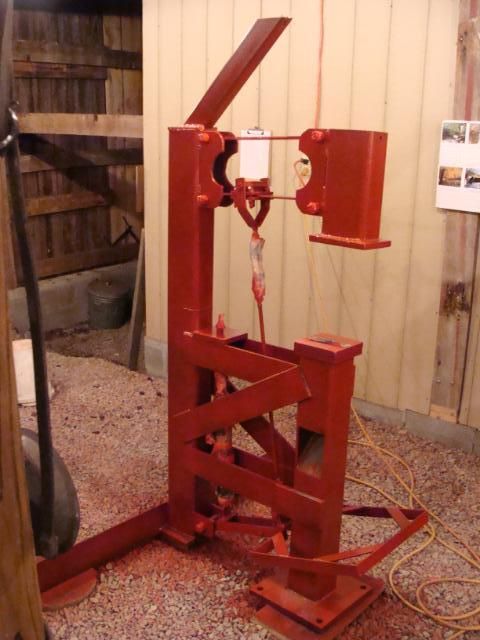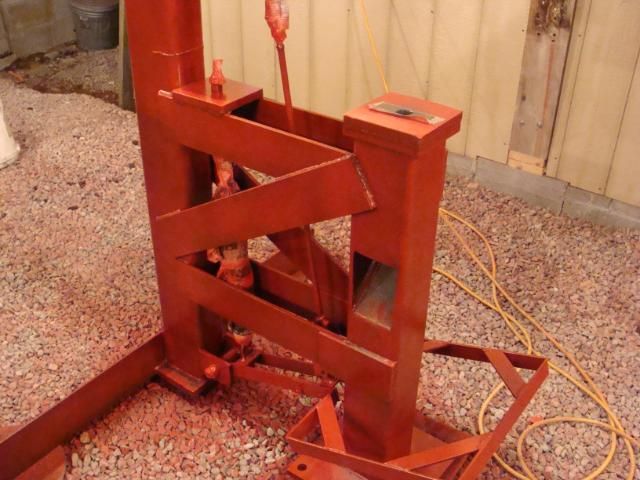 I also got the specialty steel for the bottom die today.
Yesterday, once I had got the hammer operating smoothly and a temporary bottom die in place, I decided to try it out. This piece is VERY rough with very little finish to it, but I did it free-hand just for the fun of it.