The last few weeks since my last John C Campbell class have been pretty busy. Dad and I have spent the time working on the shop project. It is really coming together. We have been building interior walls and wiring the last few days. We have run 250 more feet of regular electrical wiring, installed new lighting systems in part of the barn, installed 15 more recepticles and installed four more lights a separate section of the barn. My steel room is wired now so we moved the bandsaw out of the work area and into the steel room. I also built a new and more trim looking coal bin just outside of my steel room and unloaded the 2000 pounds of coal that was on the trailer. THAT was fun!
Here is the bandsaw set up in the new steel room.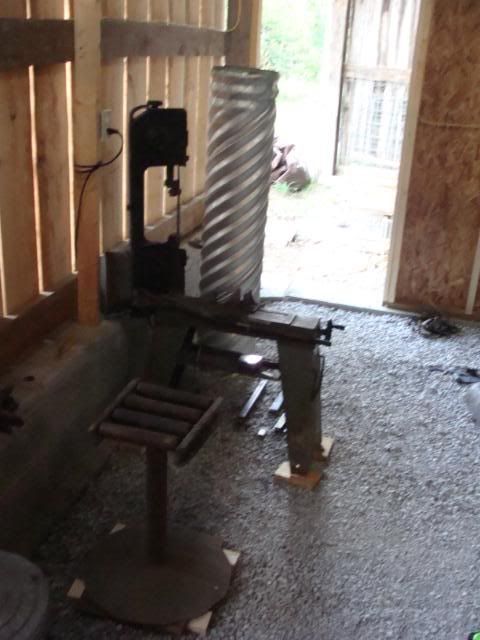 Here is the coal bin just outside of the steel room.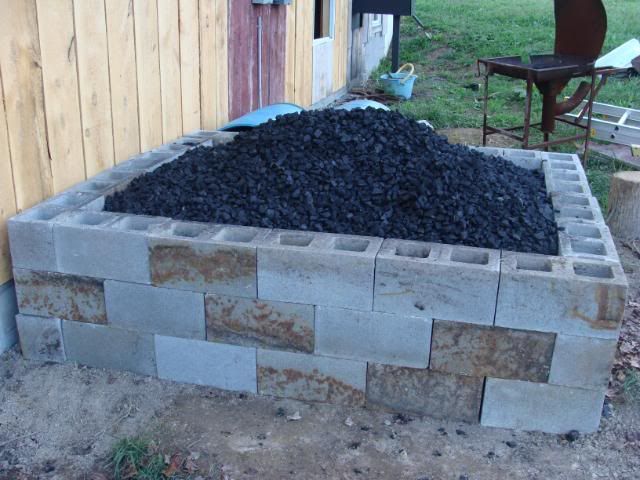 In my last class it was recommended that I obtain a light table to transfer designs and drawings with. I looked on ebay and found some large used tables for $300+. That wasn't going to do! I looked on you-tube and found out how to make a light table and being the tight-wad, DIY guy that I am, that was the route I chose. I estimated materials at about $50+ and about a day's work to build a good table.
At the festival that I did last week, I made a connection with one of the writers for the Adair Progress, our local news paper. (They did an article on me, by the way.) I was told to check with local newspaper and printing companies as they sometimes had light tables that they no longer used. The Adair Progress folks supplied me with newspaper for starting forge fires but did not have an available light table. They did recommend trying another company though. I went to this other printing company and the guy had a light table which he happily parted with for $25.00. :) That made me happy.
Here is the light table in my shop.
There are lights behind the white top which, when turned on, allow you to see through the paper. You place your original drawing down first with a blank sheet on top of it and you can redraw the design and make alterations while still being able to reference you original. VERY HANDY! This table is in the shop for now, however, once I save a bit of extra money up, I am planning on installing an air-conditioned office upstairs above my steel room.
Business paper work is piling up as well as drawings and designs. An office would be handy for desinging and for filing my paperwork.
I have to hit the shop as I have several orders that need to be filled!