As mentiond in a previous blog, the flue pipe which draughts the smoke off of my forge fire, has deteriorated and is no longer any good. I took this pipe down and this is what it looks like.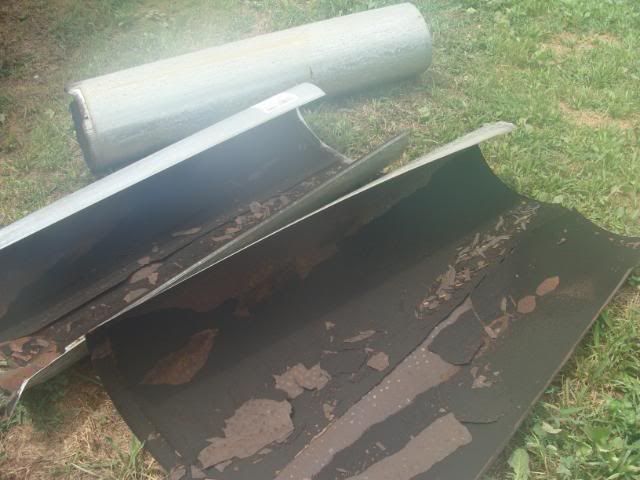 The metal inside the pipes is just pealing off in flakes. This is the inside of the forge hood that the pipe sits on top of. The pipe was litteraly collapsing from the inside out.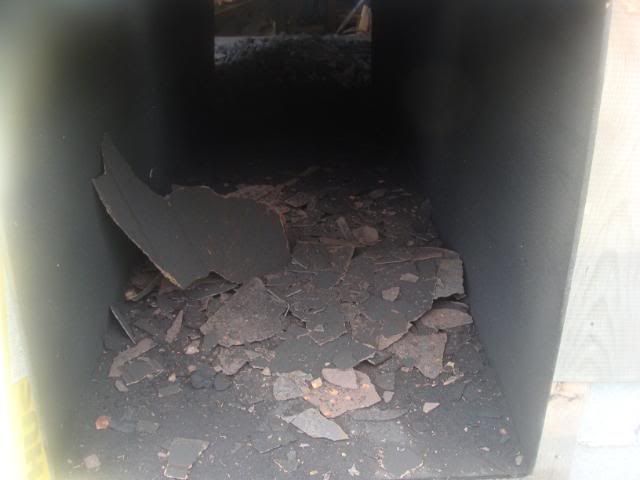 My plan of attack to fix this was to fabricate my own, heay duty, flue pipe. I puchased a 4x10 piece of sheet metal, made a jig, and started bending the metal into a pipe.
The sheet metal.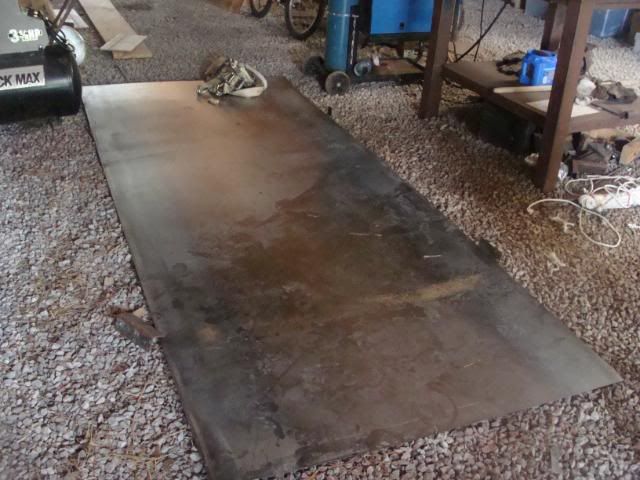 The 12" wooden disks for the jig.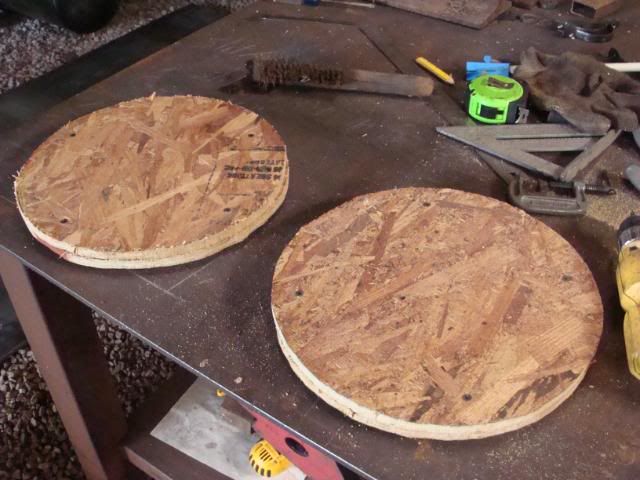 The assembled jig and sheet metal ready for bending.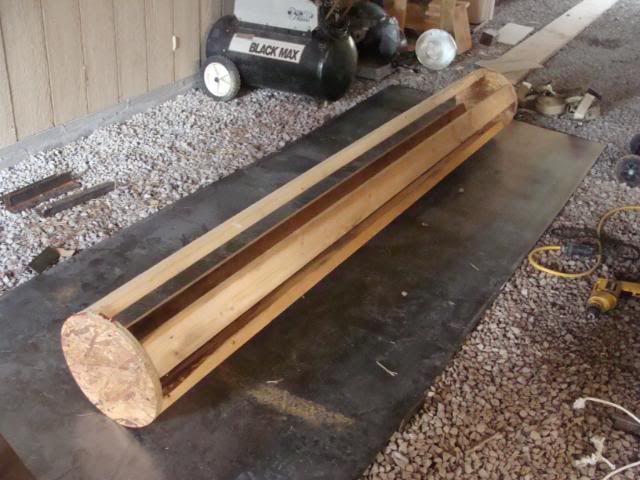 There is an extreme ammount of tension in benind something like this. I used three heavy-duty ratchet straps and started working.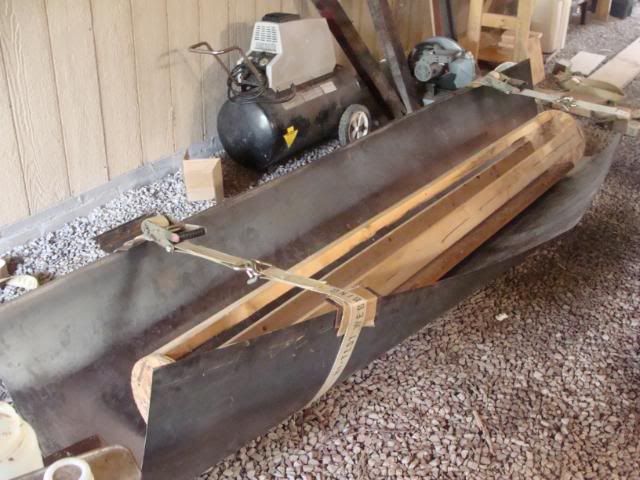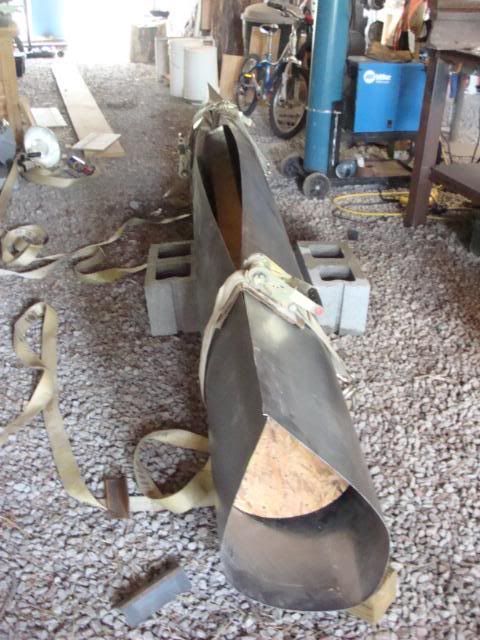 It was very difficult to get to, and to get passed the stage shewn in the last photo. However, I made it and got the metal bent around and ready for welding. It took two days to get that far. I started welding but was unhappy with the shape of the pipe. Instead of a circle I had a trangle with bowed sides and an ocasionaly wrinkle. The seam along which I was welding was not flat, straight, or trim like I desired. In short, I'd spent 2 days making a pipe that looked like something that fell off a trailer on the interstate.
In short I abandoned this idea and broke down and bought some pipe. Actually I bought culvert drain pipe.
This required some modifications to the hood and rain cap, which I did and then repainted them.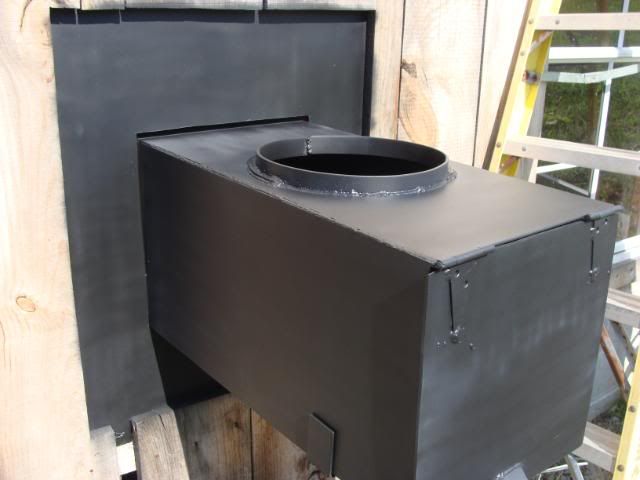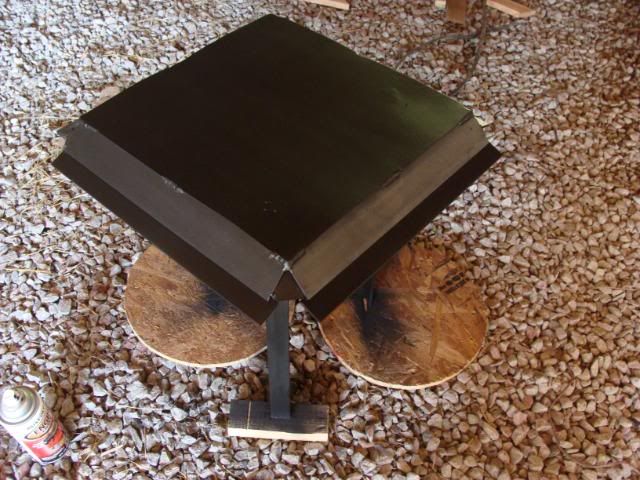 And so the pipe was replaced.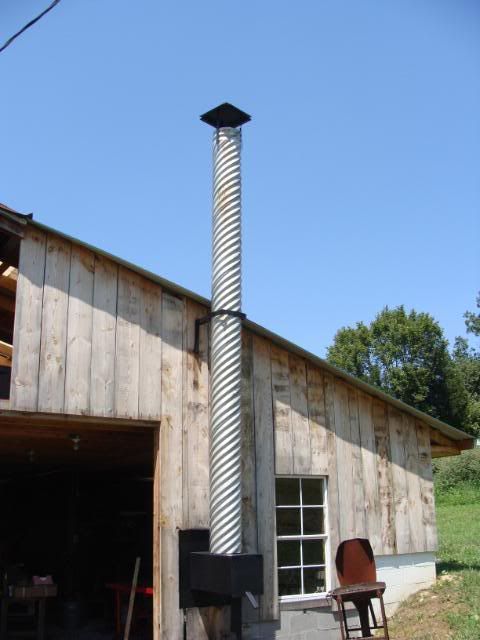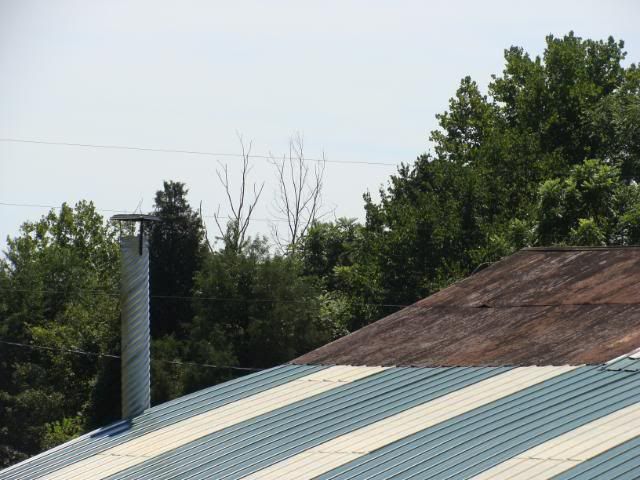 While the time spent on the sheet metal attempt was a complete loss, the money spent on it is not. I'm a blacksmith, and I can utilize just about any piece of metal. I have two, 2x8 metal tables that need a lower shelf. When I built the tables I made the frame for a lower shelf under the table top, however, I did not have the metal to finish the lower shelf. The metal initially intended for the pipe will now be used to finish these tables giving me some much need storage room.
Last week I did a bit of "splurging." I bought three pair of tongs! YAY! I have only ever bought one new pair of tongs before. I'm pretty much a tight wad and try to make my own tongs when I need them. However, there are several manufacturers that make very high quality tongs that are made to fit certain size pieces of metal perfectly. The right tool for the job is a LIFE saver. So I puchased three pair of tongs for some standard size material that I use frequently.
I bought these from a place in North Carolina called Blacksmith's Depot. The comany that makes these tongs is Off Center Products. They are great, high quality American made tongs.
That's all for now!
Dave Custer
Fiery Furnace Forge Blacksmith LLC