Here are the pictures of the finished fireplace screen!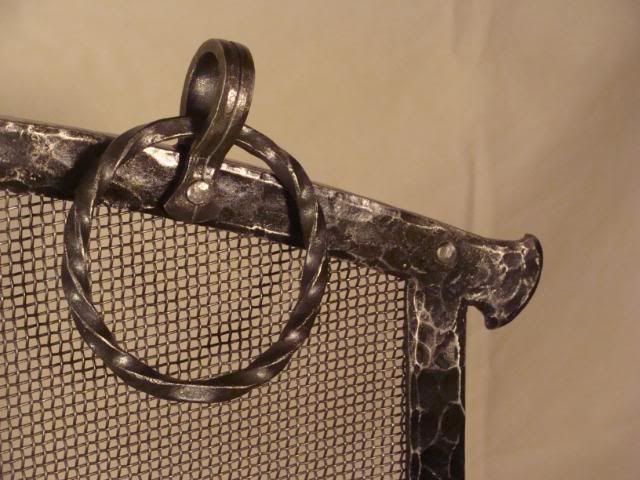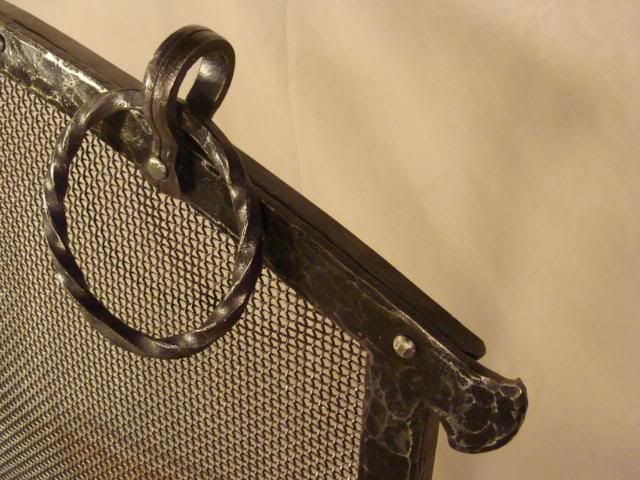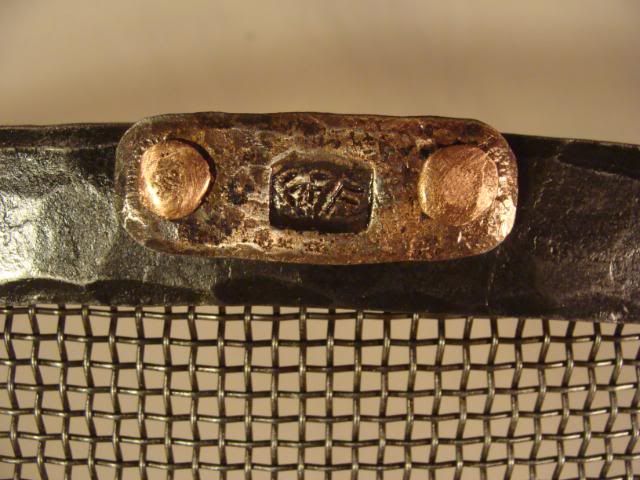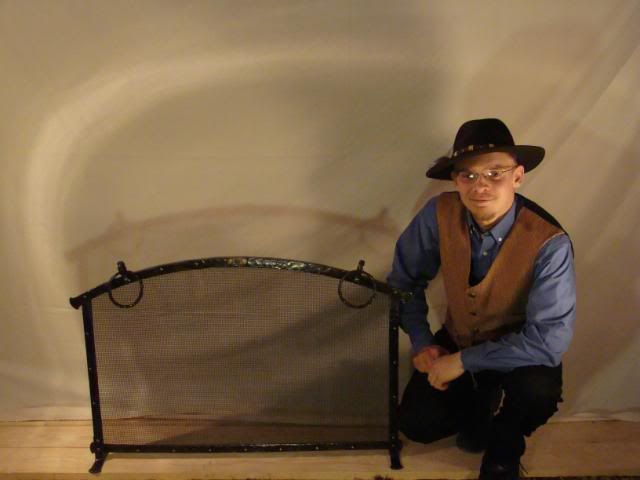 (The vest is complements of Miss Nicole Hansard, my ever staunch and unfailing friend.)
Here are also some pictures of my new demonstration anvil stand. The tray is for all of the tools I carry around.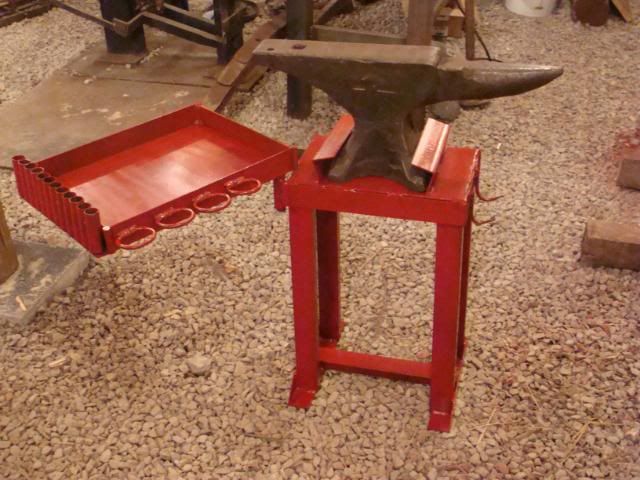 For punches and chisels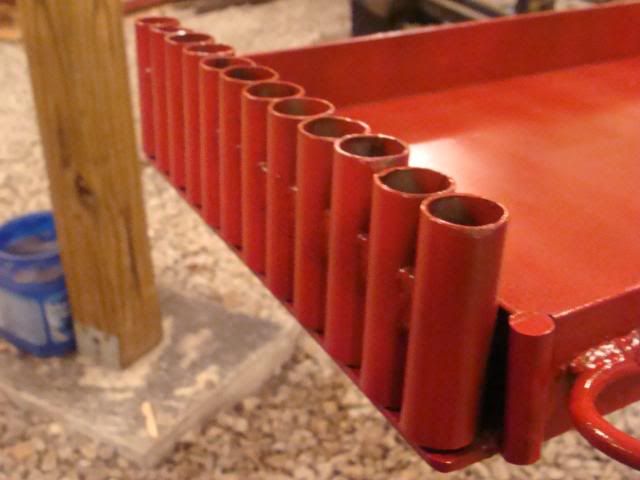 For hammers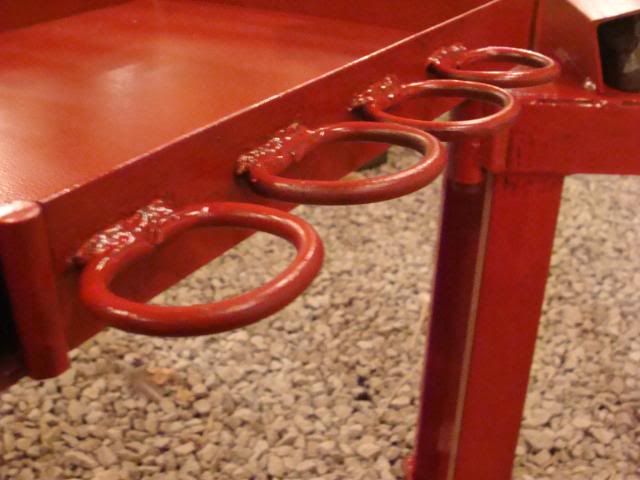 For wire brushes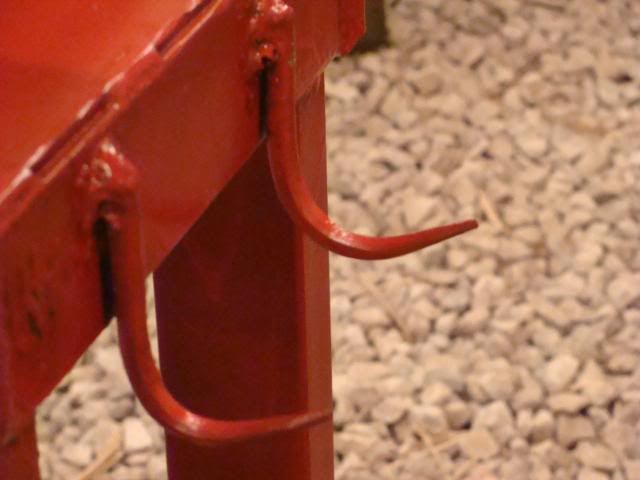 That is all for now but I will soon have pictures of the shelving I've added in the trailer I bought and of my new demo forge completed and painted.
Until then,
"Where duty call or danger, be never wanting there!"
Romans 3:23
"For all have sinned and come short of the glory of God."
Romans 5:8
"But God commendeth his love toward us, in that, while we were yet sinners, Christ died for us."
Romans 10:13
"For whosoever shall call upon the name of the Lord, shall be saved."