Business has been super busy over the past several months. I have a steady stream of work coming in, and I'm currently lining work up out through the second week of June.
One of my current projects is a version of my small end table design. I am doing a custom table, based off of the same design, but larger. This table is going to measure about 30 inches high by 24 inches in diameter.
Here is a quick picture of the original table. The original size is 16-inches in diameter by 20-inches tall.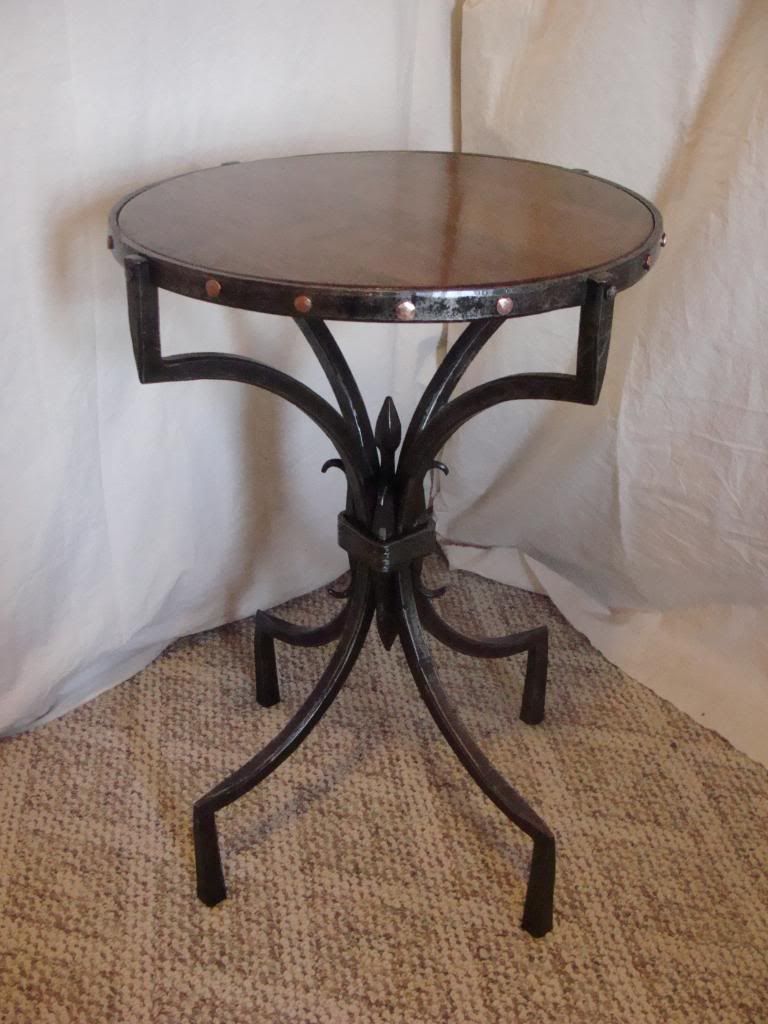 Construction is going well. The process started with laying out a full scale side view of the table frame, and a shop improvised jig for bending the legs accurately.
I currently have nearly all of the major components forged out, including the legs and central elements. The legs need extensive hand sanding before assembly begins.
Here is a picture of the basic profile drawing.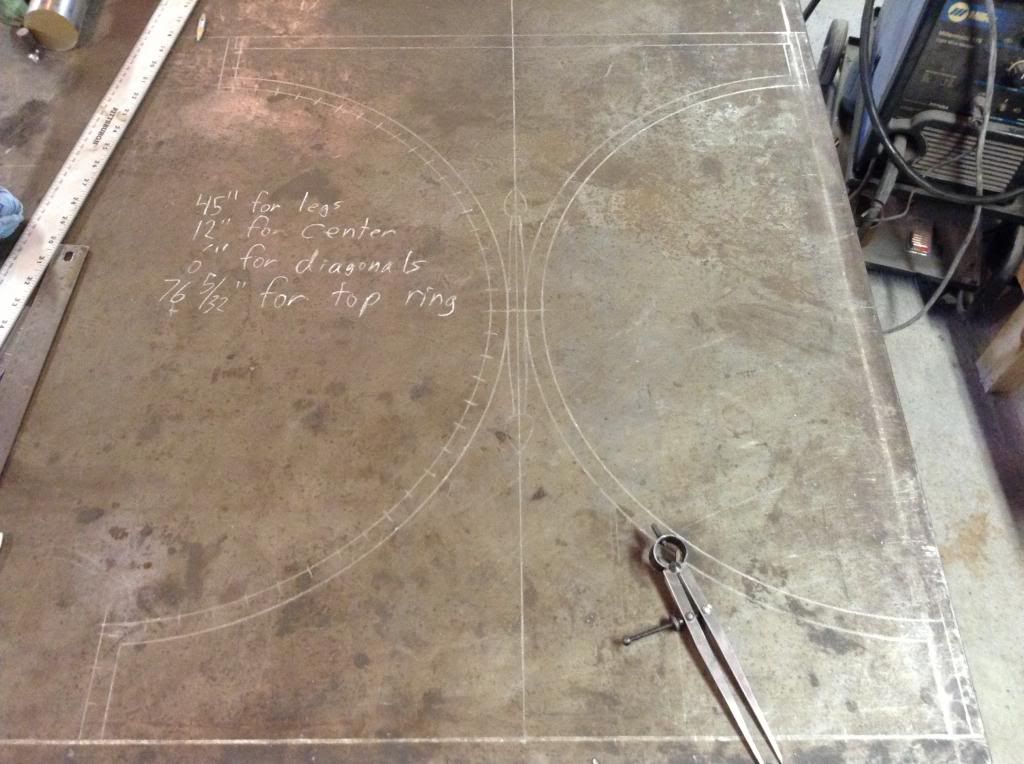 Here are the legs, the central diagonal scrolls, and the center core.